Quick Travel / Taxi
Republic side, the [HEROIC 2+] Not Afraid Enough heroic shuttle is way closer than walking from the taxi or quick travel.
Imperial side, the [HEROIC 2+] Cleanse the Corrupted might be closer than Ghen's quick travel and taxi point.
Find the Republic Body
If you already have this datacron, it will give you a red error message, "You don't need to use that right now."
Find the Shielded Elevator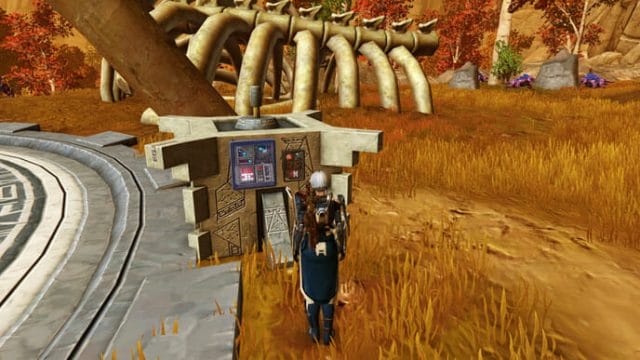 If you have the key code from the blue body, you can open the elevator's red shield door with a nearby blue button, and go into the elevator shaft and get the datacron.