The SWTOR developers have just announced what will be in game Update 7.2.1 and have made it available for testing on the SWTOR PTS (Public Test server)!
What will be in Update 7.2.1?
7.2.1 should include:
64-bit update (technical update)
Master's Datacron to level 80
Opal Vulptilla reward if you helped on the PTS testing tasks
LOTS of other small fixes/changes, see patch notes
The devs pointed out that this game update contains the 64-bit client, so expect a larger download than normal. Players should expect a 5g download for 7.2.1.
When will 7.2.1 be released?
"7.2.1 will be launching on March 28th! We will be taking down the servers at 7am CT/12pm UTC with an expected downtime of 5 hours."
Patch Notes
Patch notes are up!
Update
Here is what the developers posted about the update when it was on the Public Test Server!
02.09.2023
Game Update 7.2.1 is coming to the Public Test Server!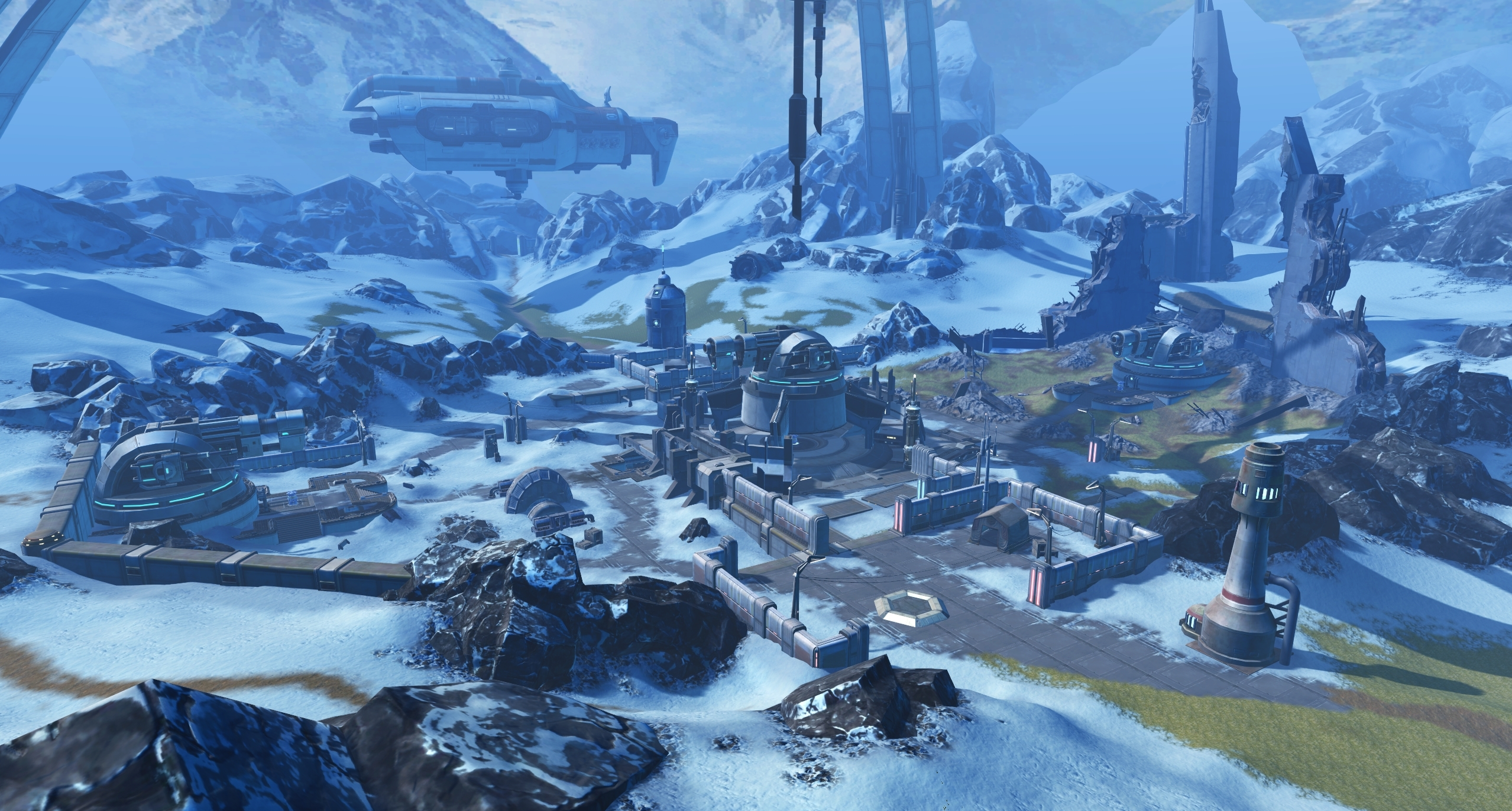 Back in December of 2022 we opened our Public Test Server (PTS) and invited players to check out Star Wars: The Old Republic in 64-bit. A 64-bit client along with a host of other content is coming soon when 7.2.1 launches and players are going to get the chance to test out even more of it soon. Let's dive in and walk you through everything that is coming in the Update, and what will be available for testing.
Galactic Season 4 – A Passage of Peace
7.2.1 will mark the beginning of the next Galactic Season – A Passage of Peace. Like previous Seasons, this one will come with a host of new rewards players can earn and will feature a brand new companion, Amity, for players to learn and traverse the galaxy with. Stay tuned for more details on this season and a sneak peek at its rewards!
One new reward we are thrilled to share is that players will be able to use their Galactic Seasons Tokens to purchase a brand new apartment Stronghold on the planet of Mek-sha. The Mek-sha Hideout Stronghold is similar in size and scale to the seasonal Fleet Strongholds.
PvP Season 2
As a reminder our inaugural PvP season post-revamp will run until the end of February. Players can then look forward to Season 2 starting with the launch of 7.2.1 where they can earn all new rewards! Similar to Galactic Seasons, stay tuned in the coming weeks as we begin to reveal what these new rewards will be.
We have been actively monitoring your feedback on PvP following our revamp in 7.2 and we are exploring a variety of changes. The first among those are some changes to Attacker and Defender medals which we are testing with the Alderaan Warzone. More on that in the PTS section below.
Combating Inflation
As many longtime players will likely recognize, the credit economy in SWTOR has had some pretty substantial inflation over the years. This makes it challenging for players to engage in our trade economy, especially new players. One of our goals this year is to begin correcting some of our economic inflation. We have a couple of initiatives which will begin in 7.2.1 and expect more changes in future releases throughout the year. More details in the PTS section below.
64-bit Testing
7.2.1 will also mark the release of our 64-bit client and although we have been testing this on PTS since December of last year, we encourage players to continue logging in and letting us know of any issues they experience.
We encourage players to log into the Public Test Server and report any issues they may experience. It is vital to gather as much information as possible during this testing phase as there are thousands of permutations of processor, memory, graphics card, etc… that exist for PC gaming. Knowing how certain configurations perform with the game is crucial. Please play as you normally would, and if there is anything strange happening, let us know about it!