Quick Travel / Taxi
[HEROIC 2+] The Tyrant republic is closer if you don't have Automated Checkpoint quick travel.
If you are unable to use the quicktravel and are unable to use the Heroic shuttle, you can taxi there, it's just complicated.
Find the Invisible Bridge
This datacron is sometimes known as the older "Indiana Jones" or "Leap of Faith" datacron, due to a scene in an Indiana Jones movie where the hero must step out onto what appears to be thin air to cross a chasm and reach a treasure. In this version, the bridge is a holographic projection you must step out onto, even if you can't see it.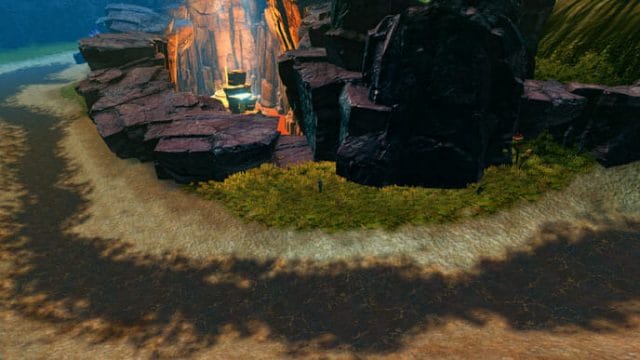 Cross the Bridge
If you zoom in and slowly move your camera around you'll eventually be able to see the thin blue lines of the invisible bridge!