Hello everyone! I'm celebrating my birthday in SWTOR again this year and as usual it will be with much pizzazz (ok. It's actually just an excuse to host some fun events and give stuff away.)
DATE: Saturday April 1, 2023 (not an April Fool's joke, it just falls on a Saturday)
TIME: Starts 8 AM PDT, main events for about 4 hours
WHERE: watch on twitch.tv/swtorista
WHAT: Birthday party SWTOR games and prizes. Confetti.
PARTICIPATE IN-GAME: In-game on the Star Forge server (check activity for faction and level requirements). If you are free-to-play make sure to make a Twitch account so you can communicate there if you can't communicate in-game yet if you are low-level.
PARTICIPATE WATCHING: Chat, watch, and enter the giveaways on the livestream link in chat. You need to be in-game for the Rainbow Mount-Off, Varactyl Vanguard, and Rainbow Outfit Contest, but not for the other giveaways.
---
Schedule
8:00 AM Stream Start, just hang out for a while
8:30 AM Low level Warzones, level 15-44, wear huttball uniform (Star Forge Server, either faction, q solo) (1 hour)
9:30 AM Drawing with Friends (1.5 hour)
11:00 AM Iokath mouse droids (2 hours, chaotic)
1:00 PM Break
1:30 PM Ralph Wiggum Time (1 Hour)
2:30 PM Wind-down
3:00 PM End
---
#1 Lowball Huttball
Star Forge server, Republic or Imperial side, level 15-44, no subscription required.
Queue up for Warzones on a low-level character, level 15-44!
You MUST be wearing a huttball uniform chestpiece – GO FROG DOGS! GO ROTWORMS!
If we manage to get a Huttball match, a big giveaway will be started in chat where everyone watching can enter to win!
8:30 AM – 9:15 AM PST
---
#2 Drawing with Friends
I'll be inviting a bunch of friends onto the stream for a SWTOR-themed drawing contest – be prepared to laugh! You may see some familiar faces!
This is a watcher-only event, and is not open to joining.
9:30 AM – 10:50 AM PST
---
#3 Mouse Droid Cavalcade
Do you like mouse droids?
Do you like chaos?
Join us on Iokath for the largest gathering of Mouse Droids world record!
You can come on either an IMPERIAL character, or a republic character that has aligned with the Empire in the Iokath story /terminal. You MAY need to be level 70+, but can possible join at a lower level, we will try and get you in!
11:00 – 1 PM PST
Instructions:
Biggest mouse droid cavalcade.
Must have finished Iokath in the story.
Can be on either faction, but Use the terminal to ally with the Empire then go into the red tram, or be summoned in Imperial side which is much easier
We will be handing out crafting materials you can trade for shards. If you have your own shards please bring them!
Go all the way south from there to the Mouse Droid Control Terminal on the map. It costs 25 Iokath Power Shards.
1 key disables nearby droid enemies with a five second cooldown, 2 key takes you out of the mouse droid, and 3 key self-destructs.
Mouse droids can not strafe so you may need to aim with your mouse.
Must be PREFERRED or SUBSCRIBED (free-to-play can't trade to get the shards)
---
#4 The Simpsons x Star Wars
I really like the Simpsons.
I really like Ralph Wiggum.
Some idiot scheduled my birthday party on April 1st. So I need to continue my tradition of playing a prank, I'd like to invite you to join!
Dress like a member of the main Simpsons family in-game (Republic, Star Forge, no level requirements) and join me in my stronghold to be extras in a new episode of the Simpsons, focused on the best character, Ralph Wiggum!
Come as a yellow Twilek, Togruta, yellowish Miralana, or Nautolan, dressed like Homer, Marge, Bart, Lisa, or Maggie!
1:30 PM – 2:30 PM PST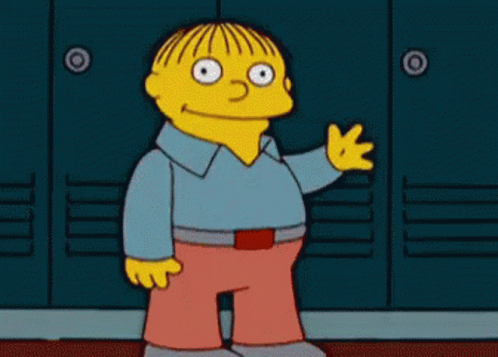 ---