Bounty Event
The Bounty Hunters Association has returned!
October 4th – 11th
Catch bounties and turn them in for rewards. If you're a veteran player don't forget to check out the Ambassador vendor or Achievements for a challenge!
Guides
Written Guide
Video Guides
Swoop Event
Swoop event is back! Great way to make credits!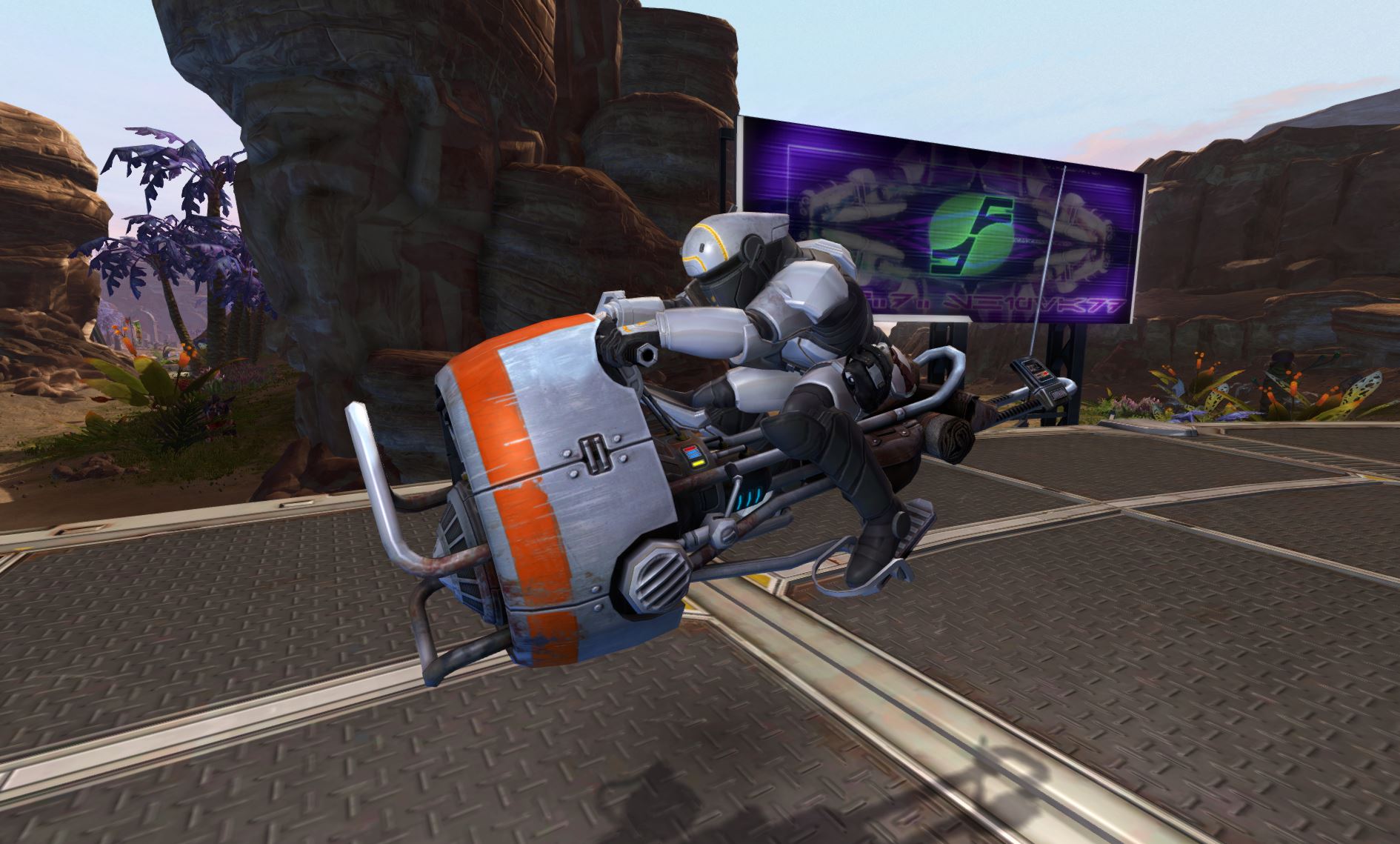 The All Worlds Ultimate Swoop Rally
Date: October 18th – 25th (BEGINS AND ENDS AT 12:00PM GMT)
Requirement: Levels 20+
In the growing shadow of war, swoop fans across the galaxy descend on Dantooine, Tatooine, and even Onderon for the sport's biggest spectacle—The All Worlds Ultimate Swoop Rally! They're packing the stands, eager to take their minds off their troubles and cheer their favorite swoop gangs. The bikers are here to take on dangerous challenge courses, show off their piloting skills, and flaunt their souped-up swoop bikes. The thunder of the engines, the deafening applause from the fans, the wind battering their helmets… there's no bigger rush for these thrill seekers.
Despite their reputation as wild rebels whose makeshift courses disregard local districting restrictions, swoop gangs aren't a serious threat to anyone–something all true swoop fans know! They just love adrenaline-pounding speed, sweet jumps, and big explosions, and the All Worlds Ultimate Swoop Rally combines all three in one crowd-pleasing package. The biggest gangs on the circuit — Horizon's Razor, the Pit Screamers, and the Blatant Beks — are ready to show their fans a great time.
FEATURED REWARDS:
Swoop Rally Mounts (regular and gold versions)
Swoop Gang Outfits
Promotion Droid Mini-pets
Various Stronghold Decorations
…and more!
Written guide & Rewards list:
Video Guide:
All rewards video: