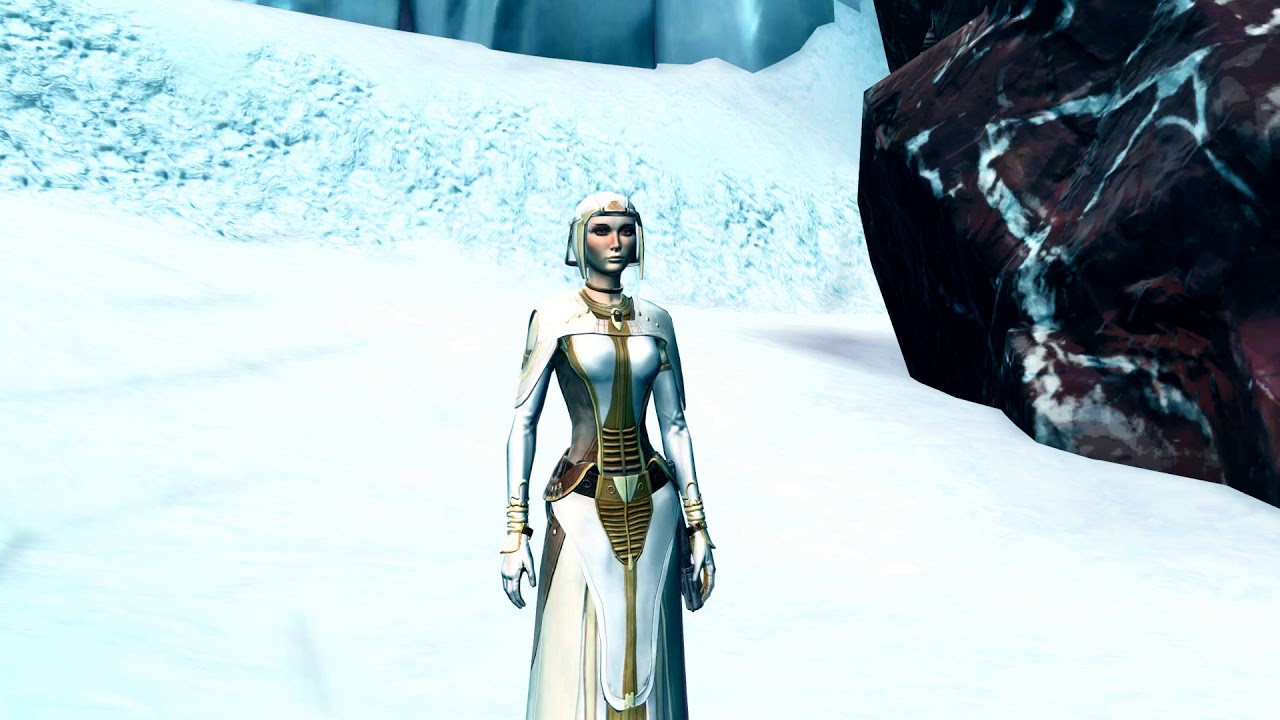 Have a suggestion or correction? A volunteer can help update the website! To report an issue, go to the Swtorista Website Discord and post your report as a single message in the #report-issue channel. You will need to make a free Discord account.
Similar Armor Sets
These armors have a very similar shape to the Stately Diplomat armor set.
Charged Peacemaker
Overloaded Peacemaker
Consular's Exalted
Traditional Thermoweave
Rodian Flame Force Expert
Saava Force Expert
Galactic Command Crate Tier 2 Armors
These armors are obtained in similar ways.
Agile Sharpshooter
Concealed Hunter
Cunning Vigilante
Dark Praetorian
Savage Despot
Unbreakable Defender
Veteran Infantry
More Jedi Consular Armors
Satele Shan's
Pragmatic Master
Light Devotee No Hood
Anointed Demicot
Feast Attire
Hypercloth Force Expert's
Jedi Knight Revan
Jolee Bindo's
Veda Aegis
Je'daii Warrior (Hood Down)
Temple Guardian
Vrook Lamar's
More Jedi Consular Armors
More Fancy Hat Armors
Stylish Dancer's
Noble Councillor's
Ottegan Force Expert
Guerrilla Tactician's
Casual Connoisseur's
Ottegan Force Expert
Naga Sadow's
Dramassian Force Expert's
Luxurious Dress
Eternal Battler Force-Healer
Marka Ragnos's
Revered Seer's
More Fancy Hat Armors
More White Armors
Terenthium Asylum
Eternal Battler Duelist
Authority
Gifted Shadow's
Alliance Emissary's
Elegant
Eternal Commander MK-15 Enforcer
Peacekeeper Elite
Eternal Commander MK-15 Stalker
Contraband Runner
Genteel Clothing Set
Mullinine Asylum
More White Armors
Outfit Database ID: 1598 - Added: 0000-00-00 00:00:00 - Opposite: 0 - Identical: 0 - Similar: 1386
Like this

guide?Pledge to support Swtorista videos, guides and lists!
✚ Support with Patreon
✚ Support with YouTube
✚ Support with Twitch
In return, get:
Discord Chat
50+ Lore Audio Readings
Ensure future of guides!