Have a suggestion or correction? Go to the Swtorista Website Discord and post your report in the #armor channel. You will need to make a free Discord account.
Similar Armor Sets
These armors have a very similar shape to the Voss Mystic armor set.
Voss Dignitary
Voss Ambassador
Traditional Brocart
Lashaa Force Expert's
Social Armors
These armors are obtained in similar ways.
Hailstorm Brotherhood
Slave Girl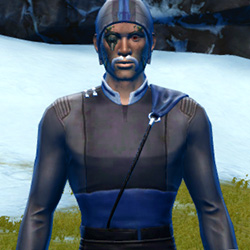 Formal
Prisoner
Death Claw
Elegant
Sand People
CorSec
Ulgo Noble
Balmorran Resistance
Hutt Cartel
More Jedi Consular Armors
Tattered Mystic's Cowled
Tattered Ritualist's Cowled
Citadel Bulwark
Dashing Hero's
Rakata Duelist (Republic)
Lashaa Aegis
Pragmatic Master
Dramassian Force Expert's
Lashaa Force Expert's
Tarisian Consular
Coruscanti Consular
Force Pilgrim
More Jedi Consular Armors
More White Armors
Hoth Agent
Polar Exploration
Gav Daragon's
Rakata Boltblaster (Republic)
Hoth Trooper
Wayfarer's Robe
Wastelander's
Tarisian Knight
XoXaan's
War Hero Eliminator (Rated)
Battlemaster Stalker
Traditional Demicot
More White Armors
Outfit Database ID: 27 - Added: 0000-00-00 00:00:00 - Opposite: 0 - Identical: 0 - Similar: 1383