Wings of the Architect
The Wings of the Architect is a small Jetpack Operation speeder that can be found in Star Wars: The Old Republic.
This is what the Wings of the Architect looks like in a video: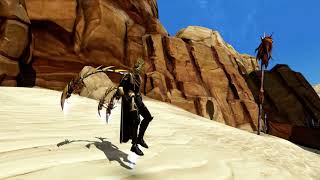 Wings of the Architect Video Preview
The Wings of the Architect are a guaranteed drop from the Dread Fortress operation, and seem to only drop from Master Mode. Only a single pair of wings is dropped from the boss. This is a highly covetted mount a it is one of the few jetpacks in the game, and is extremely unique in design. Players sometimes refer to this as the "doc oc" mount.
If you have additional information about this mount, please message me using one of the methods at the bottom of this page.
Have a suggestion or correction? A volunteer can help update the website! To report an issue, go to the Swtorista Website Discord and post your report as a single message in the #report-issue channel. You will need to make a free Discord account.
More Operation Mounts
More Jetpack Mounts
More Yellow Mounts
Like this

guide?Pledge to support Swtorista videos, guides and lists!
✚ Support with Patreon
✚ Support with YouTube
✚ Support with Twitch
In return, get:
Discord Chat
50+ Lore Audio Readings
Ensure future of guides!