Have a suggestion or correction? Go to the Swtorista Website Discord and post your report in the #armor channel. You will need to make a free Discord account.
Similar Armor Sets
These armors have a very similar shape to the Ulgo Noble armor set.
Noble Commander's
Ulgo Statesman's
Voidmaster
Traditional Demicot
Plasteel Battle
Titanium Onslaught
Social Armors
These armors are obtained in similar ways.
Hailstorm Brotherhood
Slave Girl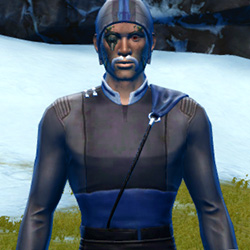 Formal
Prisoner
Voss Mystic
Death Claw
Elegant
Sand People
CorSec
Balmorran Resistance
Hutt Cartel
More Alderaan Armors
Cunning Statesman's
Rist Statesman's
Organa Loyalist's
Organa Statesman's
Panteer Loyalist
Euphoric Corellian
Thul Loyalist's
Thul Statesman's
Ulgo Loyalist
More Formal Armors
Luxurious Dress
Formal Tuxedo
Dark Augur's
Emperor's Mantle
Resort Swimwear
Wicked Huntress's
Defiant Mender MK-26 (Synthweaving) (Republic)
Matriarchal
Stately Dress
Ceremonial
Noble Councillor's
Stylish Dress
More Formal Armors
More Capes Armors
Exarch Asylum MK-26 (Armormech)
Recovered Hero's
Trishins Retort
Remulus Dreypa's
Exarch Onslaught MK-26 (Armormech)
Nanosilk Force Expert's
Dashing Rogue
Exar Kun's
Black Vulkar Swooper
Restored Columi Smuggler's
Reinforced Diatium
Amplified Champion
More Capes Armors
More Red Armors
Ottegan Aegis
Darth Skotia's
Rohlan Dyre's
Marauder Elite
Battlemaster Survivor
Ablative Plasteel
War Hero Combat Medic (Rated)
Tactician
Armored Interrogator
Trimantium Onslaught
Victorious Infiltrator
Spymaster's Auxiliary
More Red Armors
More Light Pants Armors
Eternal Commander MK-15 Force-Mystic
Tionese War Leader (Rep)
Trimantium Onslaught
Resistance Fighter's
Eternal Commander MK-15 Survivor
Columi Enforcer (Rep)
Iokath MK-5 Combat Medic
Eternal Brawler Mender's
Ravager's
Calo Nord's
Trimantium Asylum
MA-53 Overwatch Chestplate
More Light Pants Armors
Outfit Database ID: 35 - Added: 0000-00-00 00:00:00 - Opposite: 0 - Identical: 0 - Similar: 1384