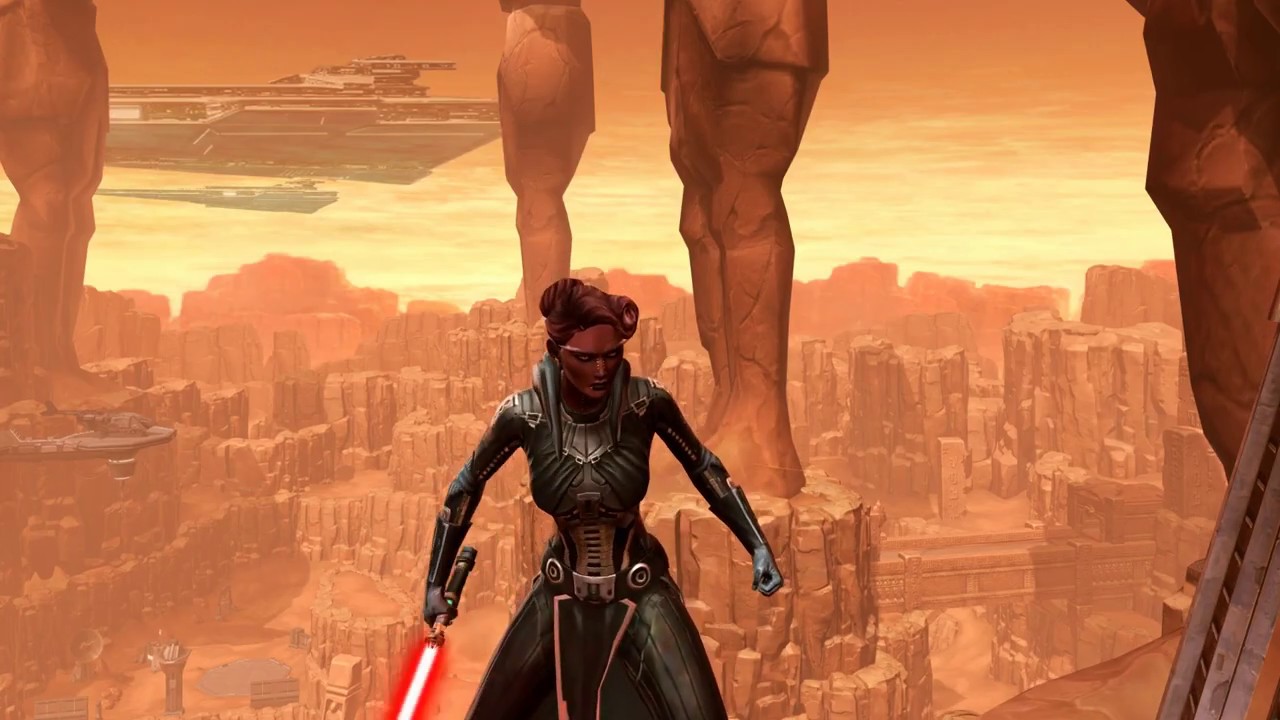 Have a suggestion or correction? A volunteer can help update the website! To report an issue, go to the Swtorista Website Discord and post your report as a single message in the #report-issue channel. You will need to make a free Discord account.
Similar Armor Sets
These armors have a very similar shape to the Thana Vesh's armor set.
Dramatic Extrovert's
More Sith Warrior Armors
Reaver's
Visas Marr's
Fearsome Harbinger
Remnant Underworld Inquisitor
Septsilk Force Expert's
Ablative Plasteel
Lashaa Force Expert's
Dreadseed
Battlemaster Vindicator
Marka Ragnos's
Destroyer
Brutal Executioner
More Sith Warrior Armors
More Swtor Armors
Revan Reborn
Dark Advisor's
Herald of Zildrog
Darth Skotia's
Armor of Darth Revan
Commander Vizla's
Lana Beniko's
Sogan Sur's
Shae Vizla's
Tau Idair
Exiled Revolutionary's
Havoc Squad Specialist's
More Swtor Armors
More Butt Cape Armors
Remnant Arkanian Trooper
Rim Runner
Galvanized Manhunter
Fearless Hunter's
Darth Andeddu's
Resilient Warden
Trimantium Onslaught
Lacqerous Mesh
Battlemaster Weaponmaster
Sith Cultist's
Section Guardian
Aggressive Treatment
More Butt Cape Armors
More Black Armors
Subversive
Charged Hypercloth Aegis
Vicious Adept
Darth Sion's
Defiant Mender MK-26 (Synthweaving) (Imperial)
Concealed Bodysuit
Eternal Battler Med-Tech
Trishins Retort
Shadow Purger
Volatile Shock Trooper
Darth Malgus's
Empowered Restorer
More Black Armors
More Light Pants Armors
Resilient Lacqerous
Jarael's
Relaxed Vestments
Huttsbane's Garments
Emergency Responder's Overcoat
Onderonian Guard
Shadow Disciple's
Refurbished Scrapyard
Spec Ops
War Hero Supercommando (Rep)
Concealed Bodysuit
Opulent Triumvirate
More Light Pants Armors
Outfit Database ID: 1180 - Added: 0000-00-00 00:00:00 - Opposite: 0 - Identical: 0 - Similar: 1180
Like this

guide?Pledge to support Swtorista videos, guides and lists!
✚ Support with Patreon
✚ Support with YouTube
✚ Support with Twitch
In return, get:
Discord Chat
50+ Lore Audio Readings
Ensure future of guides!