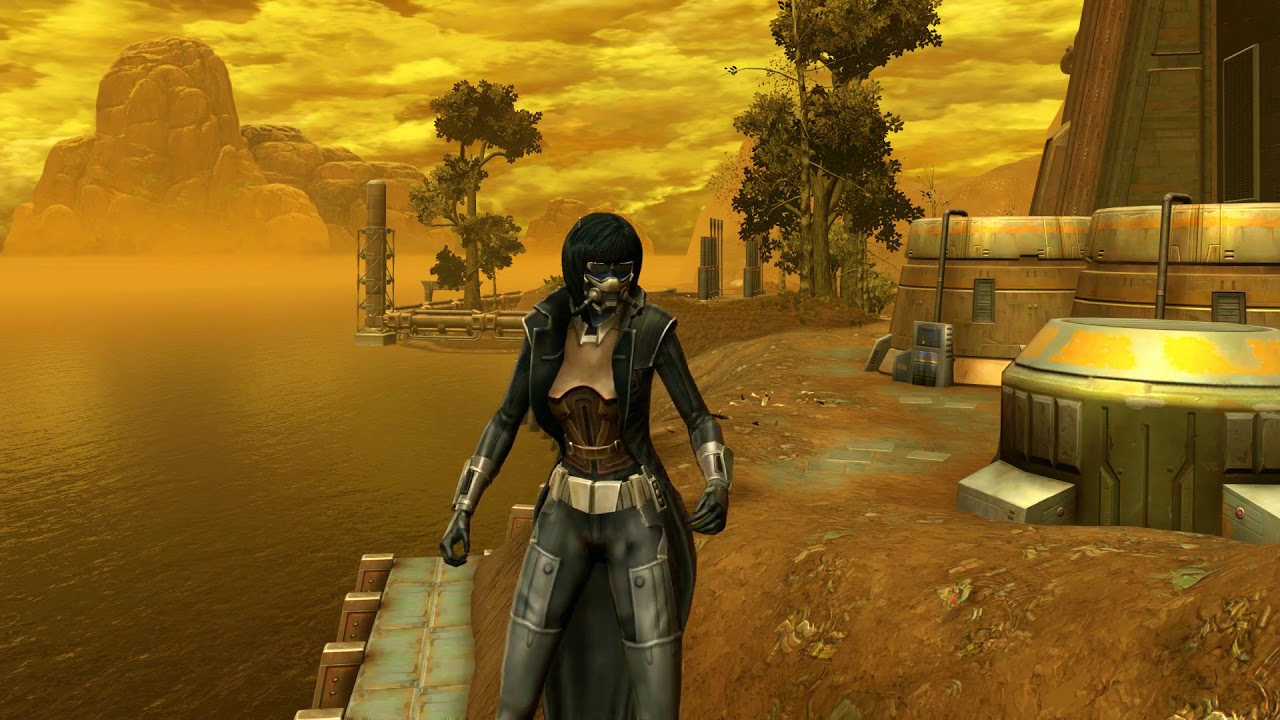 Have a suggestion or correction? A volunteer can help update the website! To report an issue, go to the Swtorista Website Discord and post your report as a single message in the #report-issue channel. You will need to make a free Discord account.
Similar Armor Sets
These armors have a very similar shape to the TD-07A Scorpion armor set.
Subversive
Taskmaster's
Troublemaker
Titanium Onslaught
Lone-Wolf
Adaptive Vendor Armors
These armors are obtained in similar ways.
TD-17A Colossus
Blade Tyrant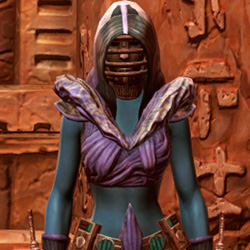 Grand Inquisitor
RD-07A Vendetta
RD-17A Hellfire
Saber Marshal
Sith Annihilator
Sith Archon
Supreme Inquisitor
TD-07A Panther
TD-17A Imperator
TT-17A Hydra
Battleborn
Force Magister
Jedi Myrmidon
Jedi Stormguard
Omenbringer
RD-07A Spider
RD-07A Viper
RD-17A Phalanx
TD-07A Blackguard
TD-17A Talon
Voidmaster
Acolyte
Acolyte
Initiate
Initiate
Scout
Scout
Trainee
Trainee
More Imperial Agent Armors
Plasteel Battle
War Hero Field Medic (Rated)
Quick Thinker
Blue Scalene
Dynamic Vandal
Tactician
Adept Scout
Established Foothold
Precise Targeter
Tempest Warden
Battlemaster Field Medic
Hooligan
More Imperial Agent Armors
More Goggles Armors
Opportunistic Rogue's
Repositioning
Alliance Reconnaissance
War Hero Field Tech
Vandinite Onslaught
Sly Operator's
Resourceful Engineer's
Discharged Infantry
Eternal Battler Targeter
Voltaic Vandal
Dashing Rogue
Frontline Slicer
More Goggles Armors
More Trenchcoat Armors
Dune Stalker
Intelligence Agent's
Outlander Observer's
Emergency Responder's Overcoat
Lacqerous Battle
Distinguished Warden's
Remnant Underworld Smuggler
Berserker
Nightlife Operative's
Trade Envoy's
The Final Breath
Remnant Underworld Agent
More Trenchcoat Armors
More Black Armors
Expert Outlaw's
Nightlife Operative's
Unrelenting Terror's
Chaotic Force-Master's
Alliance Reconnaissance
Consular
Ruthless Oppressor
Dark Legionnaire's
Trishins Retort
Fallen Defender's
Freelance Hunter
Probe Tech
More Black Armors
More Light Pants Armors
Squadron Ace's
Red Scalene
Sniper Elite
Rugged Smuggling
Ottegan Aegis
Remnant Dreadguard Inquisitor
War Hero Enforcer (Rated)
Able Hunter
Eternal Battler Mender
Agent's Renowned
Freedon Nadd's
Snowtrooper's
More Light Pants Armors
Outfit Database ID: 1342 - Added: 0000-00-00 00:00:00 - Opposite: 0 - Identical: 0 - Similar: 1502
Like this

guide?Pledge to support Swtorista videos, guides and lists!
✚ Support with Patreon
✚ Support with YouTube
✚ Support with Twitch
In return, get:
Discord Chat
50+ Lore Audio Readings
Ensure future of guides!