Have a suggestion or correction? A volunteer can help update the website! To report an issue, go to the Swtorista Website Discord and post your report as a single message in the #report-issue channel. You will need to make a free Discord account.
Identical Armor Sets
These armors are extremely similar, or identical, to the RD-17A Phalanx armor set.
Electrum Onslaught
Similar Armor Sets
These armors have a very similar shape to the RD-17A Phalanx armor set.
Forward Recon
MA-52 Med-Tech Chestplate
MA-53 Overwatch Chestplate
Trooper's Renowned
Terenthium Asylum
Outcast
Disciplined Conscript
Adaptive Vendor Armors
These armors are obtained in similar ways.
TD-17A Colossus
Blade Tyrant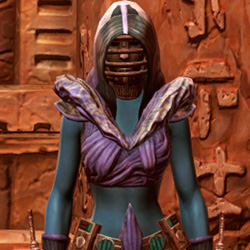 Grand Inquisitor
RD-07A Vendetta
RD-17A Hellfire
Saber Marshal
Sith Annihilator
Sith Archon
Supreme Inquisitor
TD-07A Panther
TD-07A Scorpion
TD-17A Imperator
TT-17A Hydra
Battleborn
Force Magister
Jedi Myrmidon
Jedi Stormguard
Omenbringer
RD-07A Spider
RD-07A Viper
TD-07A Blackguard
TD-17A Talon
Voidmaster
Acolyte
Acolyte
Initiate
Initiate
Scout
Scout
Trainee
Trainee
More Trooper Armors
Outer Rim Officer
Titanium Asylum
Veteran Infantry
Eternal Battler Med-Tech
Citadel Med-tech
War Hero Supercommando
Remnant Arkanian Trooper
War Hero Combat Medic
War Hero Eliminator
Vandinite Asylum
Energized Infantry
KDY Shipwright's
More Trooper Armors
More Camouflage Armors
Concealed Hunter
Trooper's Exalted
Czerka Security
CZ-5 Armored Assault Harness
More Plated Leg Armor Armors
Tempered Laminoid
War Hero Eliminator (Rated)
Volatile Shock Trooper
Outlander Guerrilla's
Space Guardian
Fortified Defender
Veda Force Expert's
Ardent Warden
Unbreakable Veteran's
BK-0 Combustion Armor
Mandalore the Preserver's
Diatium Onslaught
More Plated Leg Armor Armors
More Butt Cape Armors
Relentless Hunter's
Vagabond
Chanlon Onslaught
Jarael's
Frontline Defender
Ruthless Scion's
Dashing Blademaster
Battlemaster Vindicator
Vandinite Asylum
Revered Seer's
Battlemaster Weaponmaster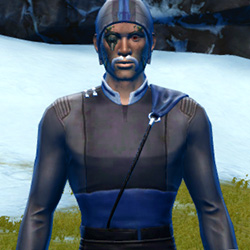 Formal
More Butt Cape Armors
More Green Armors
Hunter's Exalted
Vagabond
Established Foothold
Voltaic Sleuth
Tython Highlander
THORN Containment
Drifter
Veteran Ranger
Lacqerous Mesh
Guard Captain's Chestplate
War Hero Force-Mystic
Quadranium Onslaught
More Green Armors
Outfit Database ID: 1352 - Added: 0000-00-00 00:00:00 - Opposite: 0 - Identical: 0 - Similar: 1479
Like this

guide?Pledge to support Swtorista videos, guides and lists!
✚ Support with Patreon
✚ Support with YouTube
✚ Support with Twitch
In return, get:
Discord Chat
50+ Lore Audio Readings
Ensure future of guides!