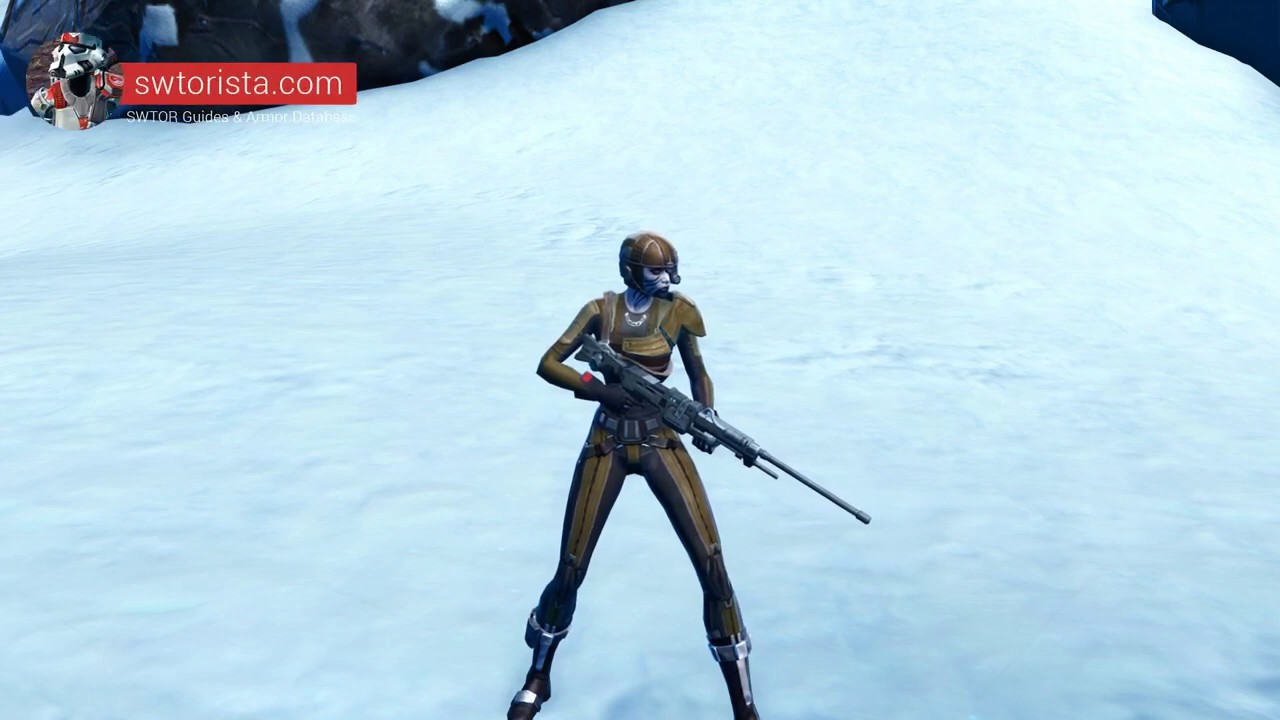 Have a suggestion or correction? Go to the Swtorista Website Discord and post your report in the #armor channel. You will need to make a free Discord account.
Similar Armor Sets
These armors have a very similar shape to the Polyplast Battle armor set.
Dynamic Sleuth
Outlander Patroller's
Overwatch Officer
Underworld Instigator's
Voltaic Sleuth
Agent's Exalted
Bounty Tracker
Quadranium Onslaught
Agile Sharpshooter
Crafting Armormech Schematics Armors
These armors are obtained in similar ways.
Agent
Drelliad
Fortified Lacqerous
Gunslinger
Gunslinger Elite
Hardweave
Hooligan
Lacqerous Battle
Laminoid Battle
Plasteel Battle
Polyplast Ultramesh
Rugged Smuggling
Sniper
Sniper Elite
Fortified Lacqerous
Lacqerous Battle
Laminoid Battle
Plasteel Battle
Polyplast Battle
Polyplast Ultramesh
Chanlon Onslaught
Commando
Commando Elite
Diatium Onslaught
Electrum Onslaught
Hydraulic Press
Lacqerous Mesh
Mercenary
Mercenary Elite
Phobium Onslaught
Professional
Republic Trooper
Tempered Laminoid
Vagabond
Chanlon Onslaught
Diatium Onslaught
Electrum Onslaught
Lacqerous Mesh
Phobium Onslaught
Tempered Laminoid
Hardened Plastifold
Spec Ops
Outcast
More Imperial Agent Armors
Lone-Wolf
Silent Ghost's
Dynamic Vandal
Nightlife Operative's
Gold Scalene
Spymaster's Auxiliary
Xonolite Onslaught
Battle-Hardened Apprentice's
Concealed Bodysuit
Unfettered Trench Coat
Titanium Onslaught
Rakata Mender (Imperial)
More Imperial Agent Armors
More Brown Armors
Knight's Crusade
Septsilk Force Expert's
Exiled Master's
Nomadic Gunslinger's
Czerka Executive's
Eternal Battler Pummeler
Berserker
Avenger
Eternal Commander MK-15 Force-Mystic
Savage Hunter
Ablative Laminoid
Sanctified Caretaker
More Brown Armors
Outfit Database ID: 1437 - Added: 0000-00-00 00:00:00 - Opposite: 1446 - Identical: 0 - Similar: 877