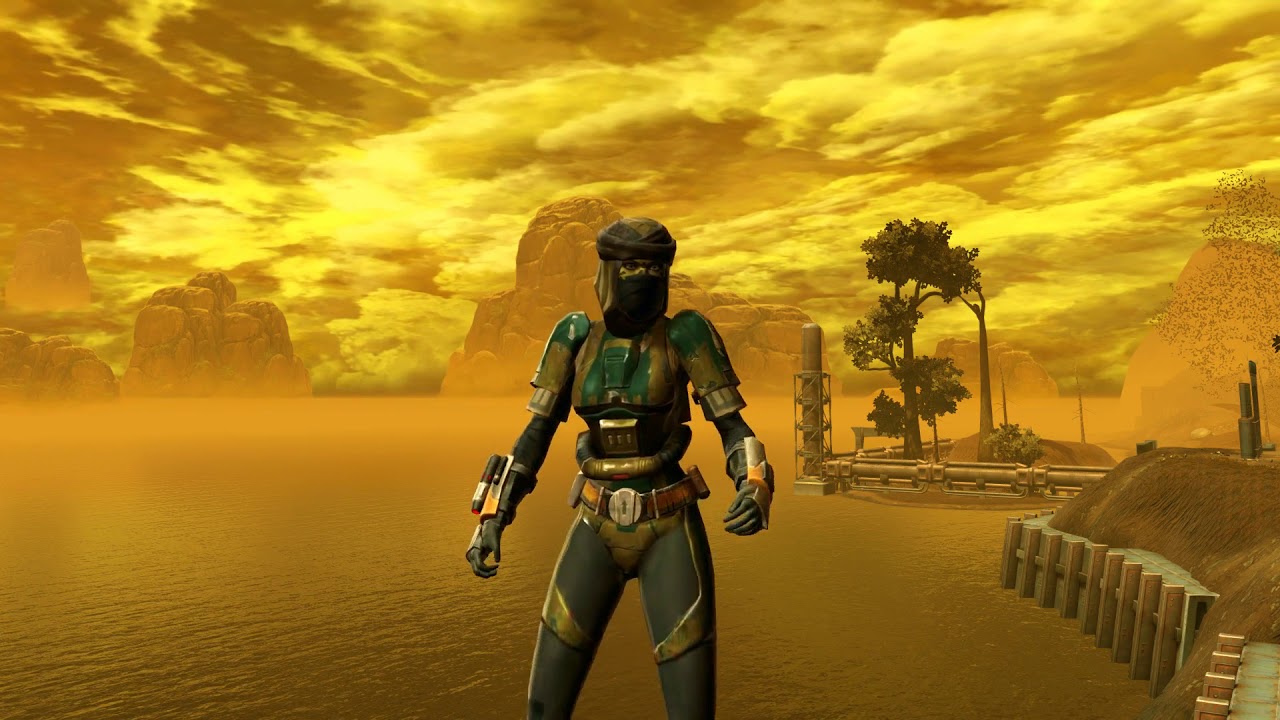 Have a suggestion or correction? Go to the Swtorista Website Discord and post your report in the #armor channel. You will need to make a free Discord account.
Similar Armor Sets
These armors have a very similar shape to the Phobium Onslaught armor set.
Midnight Racer's
TD-17A Imperator
Terenthium Asylum
Crafting Armormech Schematics Armors
These armors are obtained in similar ways.
Agent
Drelliad
Fortified Lacqerous
Gunslinger
Gunslinger Elite
Hardweave
Hooligan
Lacqerous Battle
Laminoid Battle
Plasteel Battle
Polyplast Battle
Polyplast Ultramesh
Rugged Smuggling
Sniper
Sniper Elite
Fortified Lacqerous
Lacqerous Battle
Laminoid Battle
Plasteel Battle
Polyplast Battle
Polyplast Ultramesh
Chanlon Onslaught
Commando
Commando Elite
Diatium Onslaught
Electrum Onslaught
Hydraulic Press
Lacqerous Mesh
Mercenary
Mercenary Elite
Professional
Republic Trooper
Tempered Laminoid
Vagabond
Chanlon Onslaught
Diatium Onslaught
Electrum Onslaught
Lacqerous Mesh
Phobium Onslaught
Tempered Laminoid
Hardened Plastifold
Spec Ops
Outcast
More Bounty Hunter Armors
Cartel Prospect
Ciridium Asylum
Apex Predator
Mandalorian Stormbringer
War Hero Eliminator (Rated)
Crimson Raider's
Refurbished Scrapyard
Coil Explorer's
Quadranium Asylum
Proficient Hitman's
Dense Cuirass (Imperial)
Battlemaster Eliminator
More Bounty Hunter Armors
More Face Cover Armors
War Hero Force-Master (Rated)
Hoth Smuggler
Titanium Onslaught
Remote Outcast
Outlander Scavenger's
War Hero Stalker
Efficient Termination
War Hero Force-Mystic (Rated)
War Hero Field Medic (Rated)
War Hero Stalker (Rated)
War Hero Force-Mystic
War Hero Field Tech (Rated)
More Face Cover Armors
More Blue Armors
Republic Huttball Home Uniform
Revered Chronicler's
Remnant Yavin Agent
Charged Peacemaker
Hutta Bounty Hunter
Ciridium Onslaught
Fieldtech Operator's
Disciplined Conscript
War Hero Field Tech
GSI Infiltration
War Hero Combat Tech
Shadow Initiate
More Blue Armors
More Green Armors
Tython Highlander
MA-53 Overwatch Chestplate
Belsavis Bounty Hunter
Panteer Loyalist
Anointed Demicot
Smuggler's Renowned
Remnant Yavin Trooper
War Hero Combat Medic
Xonolite Onslaught
Concealed Hunter
Romex Aegis
Citadel Demolisher
More Green Armors
More Light Pants Armors
Reclusive Master's
RD-04B Sharpshooter Jacket
Guardian's Renowned
Intelligence Agent's
Tionese Eliminator (Rep)
Titanium Onslaught
Jolee Bindo's
War Hero Combat Tech (Rep)
Thana Vesh's
Intimidator
Sinister Warrior
Outlaw
More Light Pants Armors
Outfit Database ID: 1457 - Added: 0000-00-00 00:00:00 - Opposite: 1466 - Identical: 0 - Similar: 1509