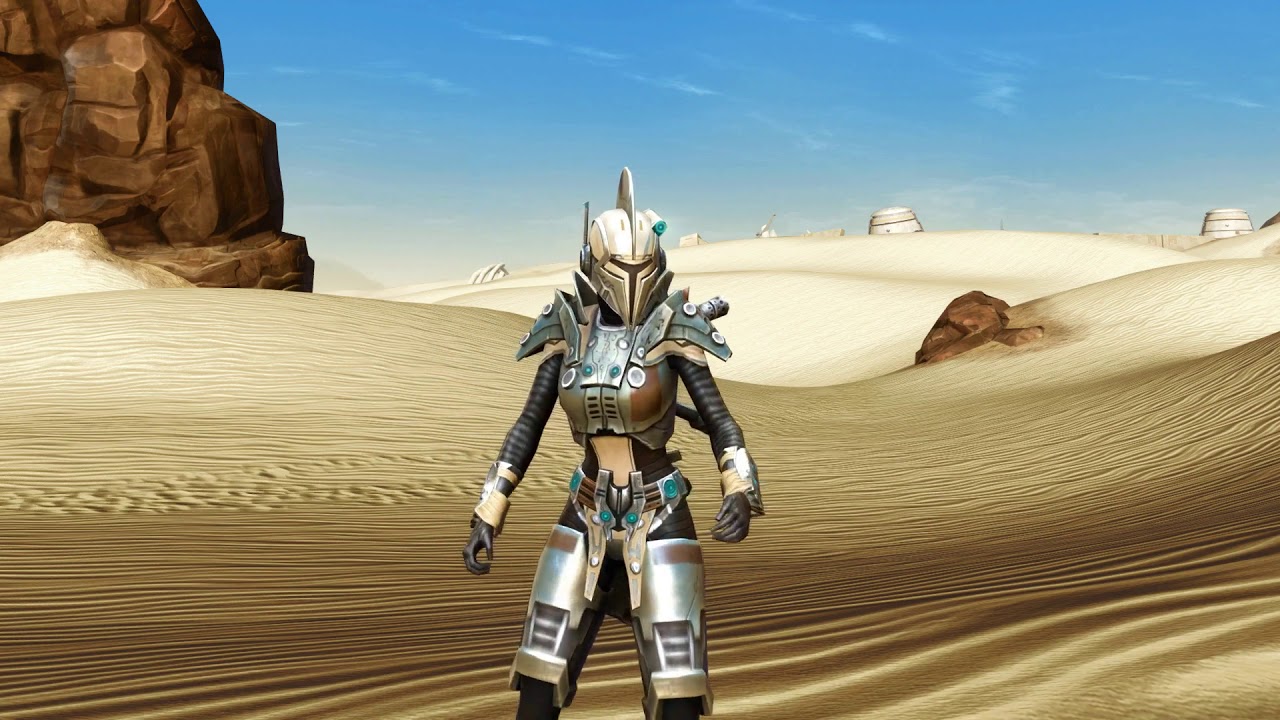 Have a suggestion or correction? A volunteer can help update the website! To report an issue, go to the Swtorista Website Discord and post your report as a single message in the #report-issue channel. You will need to make a free Discord account.
Similar Armor Sets
These armors have a very similar shape to the Mandalorian Clansman's armor set.
Frasium Asylum
Trimantium Asylum
Notorious
More Mandalorian Armors
Rohlan Dyre's
Cyber Agent
Mythosaur Hunter
Mercenary Elite
Infamous Bounty Hunter
Mandalore the Indomitable's
RD-17A Hellfire
TT-17A Hydra
Forgemaster
Mandalorian Seeker
Mandalorian Stormbringer
Mandalorian Hunter
More Mandalorian Armors
More Plated Leg Armor Armors
Quadranium Asylum
Headhunter
Concentrated Fire
Organa Loyalist's
Energized Manhunter
Darth Skotia's
Rotworm Huttball Away Uniform
War Hero Combat Tech (Rated)
Resolute Guardian
Battlemaster Eliminator
Drifter
Battlefield Commander's
More Plated Leg Armor Armors
More Gray Armors
Ablative Laminoid
Outlander Maverick's
Series 510 Cybernetic
Daring Rogue's
Lacqerous Battle
Trade Envoy's
Juggernaut's Exalted
Blade Tyrant
Wasteland Crusader's
Casual Connoisseur's
Contractor's
Imperial Practice Jersey
More Gray Armors
Outfit Database ID: 1008 - Added: 0000-00-00 00:00:00 - Opposite: 0 - Identical: 0 - Similar: 1516
Like this

guide?Pledge to support Swtorista videos, guides and lists!
✚ Support with Patreon
✚ Support with YouTube
✚ Support with Twitch
In return, get:
Discord Chat
50+ Lore Audio Readings
Ensure future of guides!