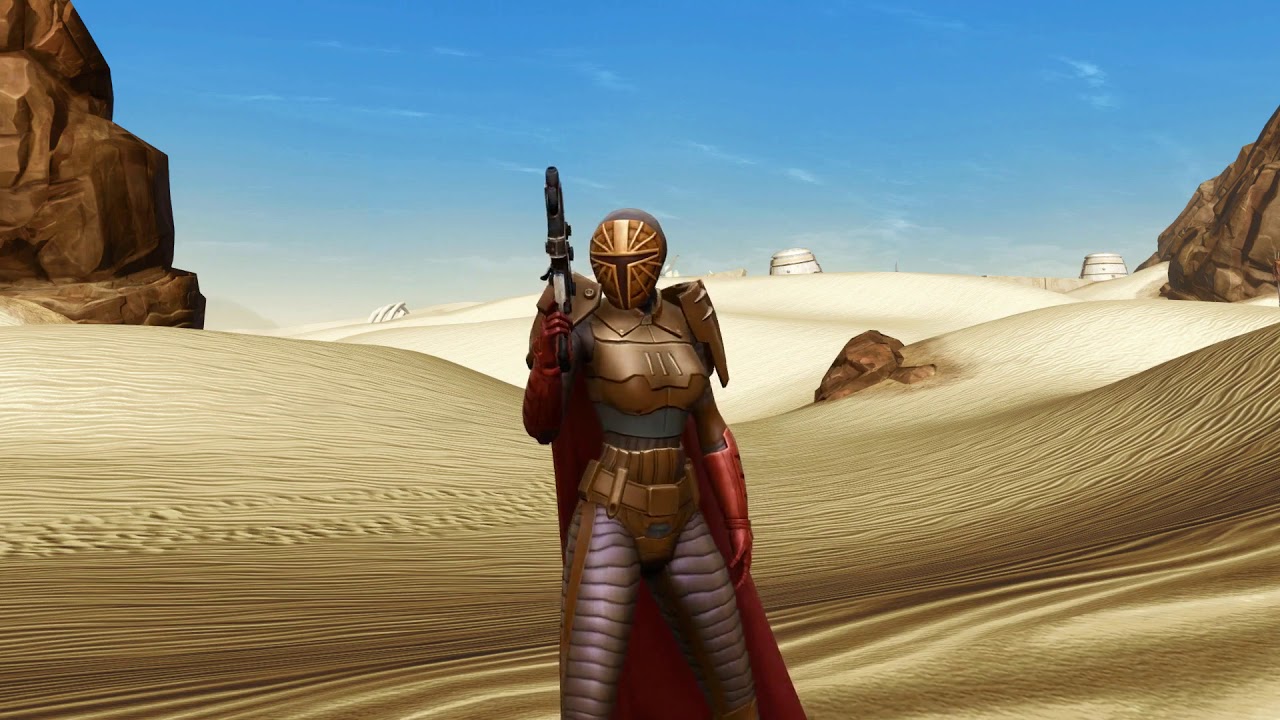 Similar Armor Sets
These armors have a very similar shape to the Mandalore the Ultimate's armor set.
Mandalore the Indomitable's
More Ancient Lore Armors
Ajunta Pall's
Lucien Draay's
Ulic Qel-Droma's
Zayne Carrick's
Karness Muur's
Shikaakwan Royalty's
Jarael's
Naga Sadow's
Darth Andeddu's
Tund Sorcerer's
Gav Daragon's
Orbalisk
More Ancient Lore Armors
More Mandalorian Armors
Charismatic Mandalorian's
TT-17A Hydra
Merciless Seeker's
Mercenary Elite
Cyber Agent Cloaked
Trimantium Asylum
Infamous Bounty Hunter
Mandalorian Stormbringer
Remnant Yavin Bounty Hunter
Mandalorian Tracker's
Forgemaster
Mandalorian Clansman's
More Mandalorian Armors
More Leg Wraps Armors
Chanlon Onslaught
Zakuulan Inquisitor's
Furious Gladiator
Reinforced Chanlon
War Hero Survivor
Righteous Mystic
Empowered Restorer
War Hero Force-Master (Rated)
Underworld Enforcer
Calculated Mercenary's
Debilitator
Dread Mystic
More Leg Wraps Armors
More Capes Armors
Reinforced Phobium
Traditional Demicot
Ancient Infernal
Exarch Asylum MK-26 (Armormech)
Enigmatic Hero's
Sentinel's Renowned
Cassus Fett's
Ablative Laminoid
Silent Warden's
The Entertainer
Remulus Dreypa's
Reinforced Diatium
More Capes Armors
More Brown Armors
Exiled Padawan
Drelliad
Balmorran Resistance
Remnant Arkanian Knight
Relaxed Vestments
Concentrated Fire
Outlander Scavenger's
Devout Overseer
Mullinine Onslaught
Dust Viper Bandit's
Eternal Commander MK-15 Survivor
Outlander Patroller's
More Brown Armors
More Light Pants Armors
Tionese Vindicator (Imp)
Thermal Retention
Frasium Onslaught
Bestial Fanatic's
Squadron Ace's
War Hero Field Tech
Revered Chronicler's
Mercenary Slicer's
Remnant Yavin Trooper
Veda Force Expert's
Powered Exoguard
Eternal Commander MK-3 Field tech
More Light Pants Armors
Outfit Database ID: 1007 - Added: 0000-00-00 00:00:00 - Opposite: 0 - Identical: 1788 - Similar: 1007
Like this

guide?Pledge to support Swtorista videos, guides and lists!
✚ Support with Patreon
✚ Support with YouTube
✚ Support with Twitch
In return, get:
Discord Chat
50+ Lore Readings
Ensure future of guides!
✚ Support with Merch
Sci-fi & Fantasy inspired pins
Real-life collector items
Beautiful, check!