Similar Armor Sets
These armors have a very similar shape to the Light Devotee armor set.
Light Devotee No Hood
Dark Vs Light Armors
These armors are obtained in similar ways.
Righteous Harbinger
Righteous Mystic
Righteous Enforcer
Dark Disciple
Dread Enforcer
Dread Harbinger
Dread Mystic
More Jedi Consular Armors
Citadel Force-healer
Anointed Demicot
Jedi Initiate
Lucien Draay's
Feast Attire
Citadel Pummeler
Empowered Restorer
Reclusive Master's
Honored Master's Vestments
Bastila Shan's
Casual Combatant
Remnant Arkanian Consular
More Jedi Consular Armors
More Fancy Hat Armors
Tranquil Mystic's
Dramassian Force Expert's
Rist Statesman's
Ceremonial
Exquisite Dancer
Consular Adept
Marka Ragnos's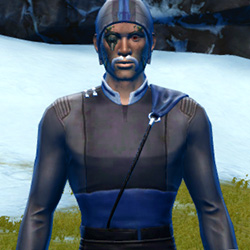 Formal
Resort Swimwear (no cape)
Majestic Augur
Remnant Dreadguard Consular
Imperial Advisor's
More Fancy Hat Armors
More Brown Armors
Bastila Shan's
Citadel Force-lord
Ardent Warden
Exiled Revolutionary's
Nefarious Bandit's
Iokath MK-5 Eliminator
Defiant Onslaught MK-26 (Armormech) (Republic)
Eternal Commander MK-3 Warleader
Masterwork Ancient Combat Medic
Classic Preceptor's
Sand People Pillager
Citadel Pummeler
More Brown Armors
Outfit Database ID: 1563 - Added: 2018-10-25 21:17:32 - Opposite: 0 - Identical: 1617 - Similar: 1563
Like this

guide?Pledge to support Swtorista videos, guides and lists!
✚ Support with Patreon
✚ Support with YouTube
✚ Support with Twitch
In return, get:
Discord Chat
50+ Lore Readings
Ensure future of guides!
✚ Support with Merch
Sci-fi & Fantasy inspired pins
Real-life collector items
Beautiful, check!