Similar Armor Sets
These armors have a very similar shape to the Forward Recon armor set.
MA-52 Med-Tech Chestplate
MA-53 Overwatch Chestplate
Trooper's Renowned
RD-17A Phalanx
Electrum Onslaught
Terenthium Asylum
Outcast
Disciplined Conscript
More Trooper Armors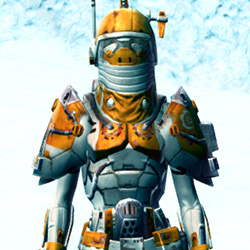 Hazardous Recon
Hadrium Asylum
TD-17A Talon
Remnant Arkanian Trooper
Battlefield Technician's
Eternal Battler Med-Tech
Frontline Veteran's
Defiant Asylum MK-16 (Synthweaving)
Xonolite Asylum
Unbreakable Veteran's
Commando Elite
Eternal Battler Demolisher
More Trooper Armors
More Plated Leg Armor Armors
Woads Instinct
Tau Idair
Outlander Guerrilla's
Battlemaster Combat Tech
Chanlon Onslaught
Diatium Onslaught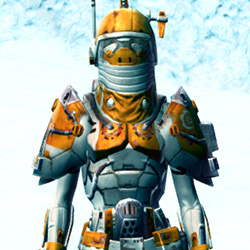 Hazardous Recon
Hunter's Exalted
Vandinite Asylum
Xonolite Asylum
Battlemaster Eliminator
Organa Loyalist's
More Plated Leg Armor Armors
More White Armors
Rodian Flame Force Expert
Fieldtech Gunner
Hazardous Physician
Winter Outlaw
Veda Force Expert's
Stately Diplomat
Hailstorm Brotherhood
Tattered Mystic's Cowled
Dynamic Paladin's
Descent of the Fearless
Sogan Sur's
Voidmaster
More White Armors
Outfit Database ID: 925 - Added: 0000-00-00 00:00:00 - Opposite: 0 - Identical: 0 - Similar: 1479
Like this

guide?Pledge to support Swtorista videos, guides and lists!
✚ Support with Patreon
✚ Support with YouTube
✚ Support with Twitch
In return, get:
Discord Chat
50+ Lore Readings
Ensure future of guides!
✚ Support with Merch
Sci-fi & Fantasy inspired pins
Real-life collector items
Beautiful, check!