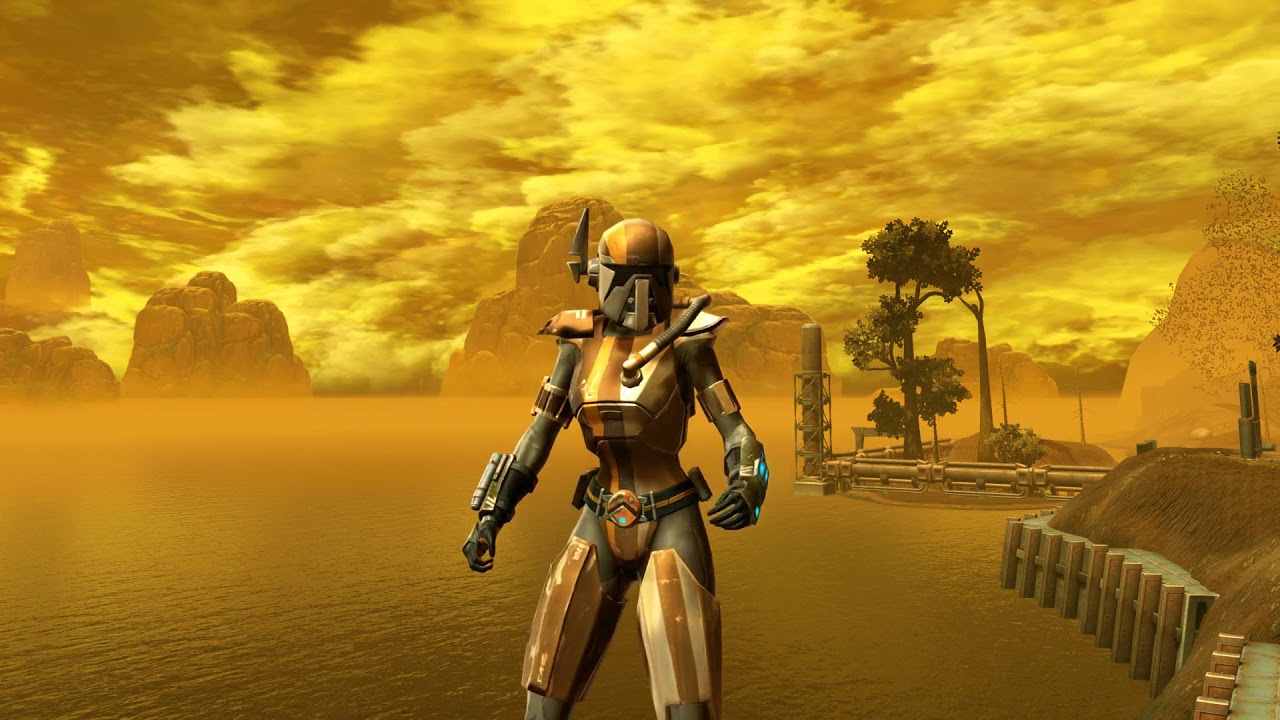 Have a suggestion or correction? Go to the Swtorista Website Discord and post your report in the #armor channel. You will need to make a free Discord account.
Similar Armor Sets
These armors have a very similar shape to the Electrum Onslaught armor set.
CZ-18X Avalanche Chestplate
Guard Captain's Chestplate
Hunter's Exalted
TT-17A Hydra
Quadranium Asylum
Crafting Armormech Schematics Armors
These armors are obtained in similar ways.
Agent
Drelliad
Fortified Lacqerous
Gunslinger
Gunslinger Elite
Hardweave
Hooligan
Lacqerous Battle
Laminoid Battle
Plasteel Battle
Polyplast Battle
Polyplast Ultramesh
Rugged Smuggling
Sniper
Sniper Elite
Fortified Lacqerous
Lacqerous Battle
Laminoid Battle
Plasteel Battle
Polyplast Battle
Polyplast Ultramesh
Chanlon Onslaught
Commando
Commando Elite
Diatium Onslaught
Hydraulic Press
Lacqerous Mesh
Mercenary
Mercenary Elite
Phobium Onslaught
Professional
Republic Trooper
Tempered Laminoid
Vagabond
Chanlon Onslaught
Diatium Onslaught
Electrum Onslaught
Lacqerous Mesh
Phobium Onslaught
Tempered Laminoid
Hardened Plastifold
Spec Ops
Outcast
More Bounty Hunter Armors
Battlemaster Combat Medic
Drifter
Remnant Yavin Bounty Hunter
Eternal Brawler Demolisher's
Forgemaster
Emergency Power
Heartless Pursuer
Mandalorian Tracker's
Tythian Disciple's
Corellian Bounty Hunter
Dense Cuirass (Imperial)
Eternal Conqueror Boltblaster
More Bounty Hunter Armors
More Mandalorian Armors
Merciless Seeker's
Mandalorian Enforcer
Mandalorian Tracker's
Cassus Fett's
Cyber Agent
Reforged Mandalorian Hunter
Mandalore the Indomitable's
Infamous Bounty Hunter
Shae Vizla's
RD-17A Hellfire
Trimantium Asylum
Cyber Agent Cloaked
More Mandalorian Armors
More Plated Leg Armor Armors
Remnant Underworld Knight
Battlefield Commander's
Xonolite Asylum
War Hero Eliminator
Headhunter
Concealed Hunter
Trimantium Asylum
Outlander Fixer's
Fortified Defender
Revanite Pursuer
Battlemaster Combat Medic
Proficient Hitman's
More Plated Leg Armor Armors
More Yellow Armors
Overwatch Sentry
Remnant Arkanian Knight
Opulent Triumvirate
Series 808 Cybernetic Armor
Onderon Guardian
Squad Leader
Balmorran Arms Corporate Shirt
Reinforced Battle
Series 79 Aureate Cybernetic
Bionic Warrior's
Tatooinian Smuggler
Ventilated Triumvirate
More Yellow Armors
Outfit Database ID: 1452 - Added: 0000-00-00 00:00:00 - Opposite: 1464 - Identical: 0 - Similar: 1452