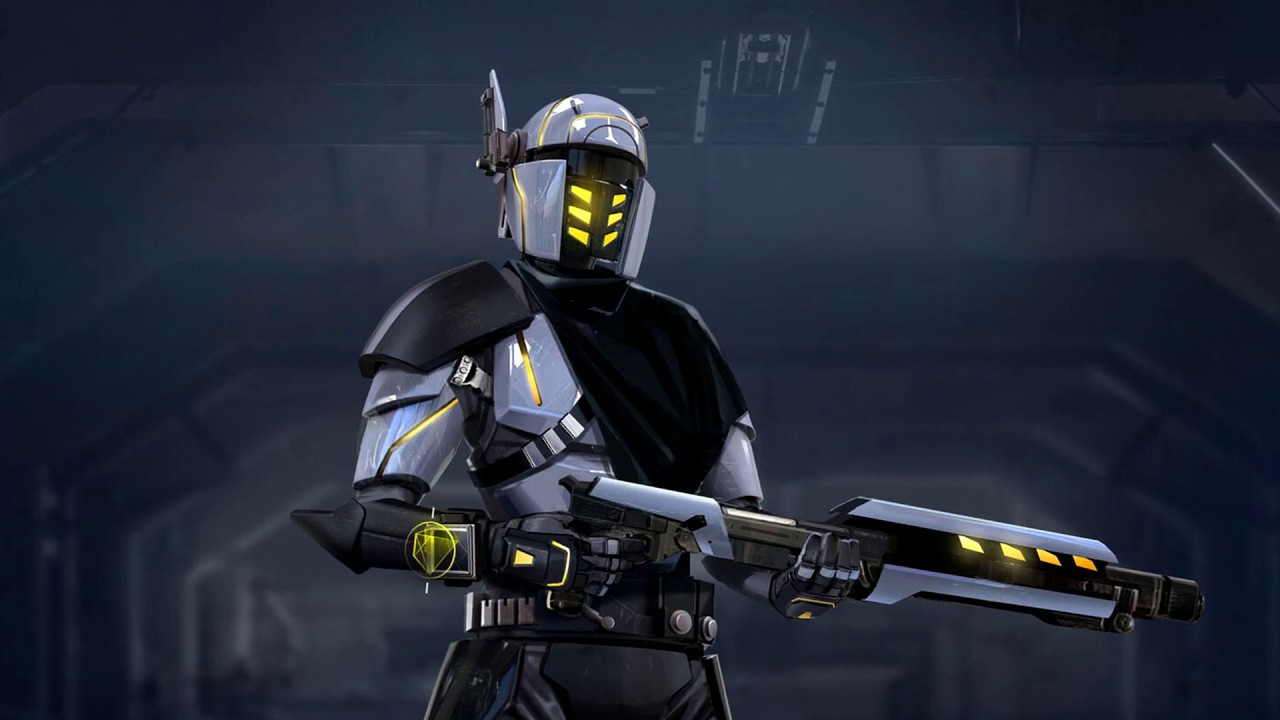 Have a suggestion or correction? A volunteer can help update the website! To report an issue, go to the Swtorista Website Discord and post your report as a single message in the #report-issue channel. You will need to make a free Discord account.
Similar Armor Sets
These armors have a very similar shape to the Cyber Agent Cloaked armor set.
Cyber Agent
More Bounty Hunter Armors
Contractor's
Hunter's Renowned
Contract Hunter
Eternal Battler Demolisher
Coil Explorer's
Powered Exoguard
Eternal Brawler Med-Tech's
War Hero Combat Tech (Rated)
Frontline Mercenary
Defiant Asylum MK-26 (Armormech) (Imperial)
Nomad
Apex Predator
More Bounty Hunter Armors
More Mandalorian Armors
Quadranium Asylum
Merciless Seeker's
Mandalorian Clansman's
Remnant Yavin Bounty Hunter
Mandalore the Preserver's
Infamous Bounty Hunter
Relic Plunderer's
Cassus Fett's
Electrum Onslaught
TT-17A Hydra
Hunter's Exalted
Mandalore the Ultimate's
More Mandalorian Armors
More Animated Armors
Charged Interrogator
Bionic Raider
Series 512 Cybernetic
Seasoned Professional's
Hoth Defender's
Righteous Enforcer
Energetic Champion
Apex Sovereign's
Port Nowhere Mobster's
Tactical Infantry
Furious Gladiator
Hazardous Physician
More Animated Armors
Outfit Database ID: 2280 - Added: 2020-04-21 20:12:33 - Opposite: 0 - Identical: 0 - Similar: 2279
Like this

guide?Pledge to support Swtorista videos, guides and lists!
✚ Support with Patreon
✚ Support with YouTube
✚ Support with Twitch
In return, get:
Discord Chat
50+ Lore Audio Readings
Ensure future of guides!