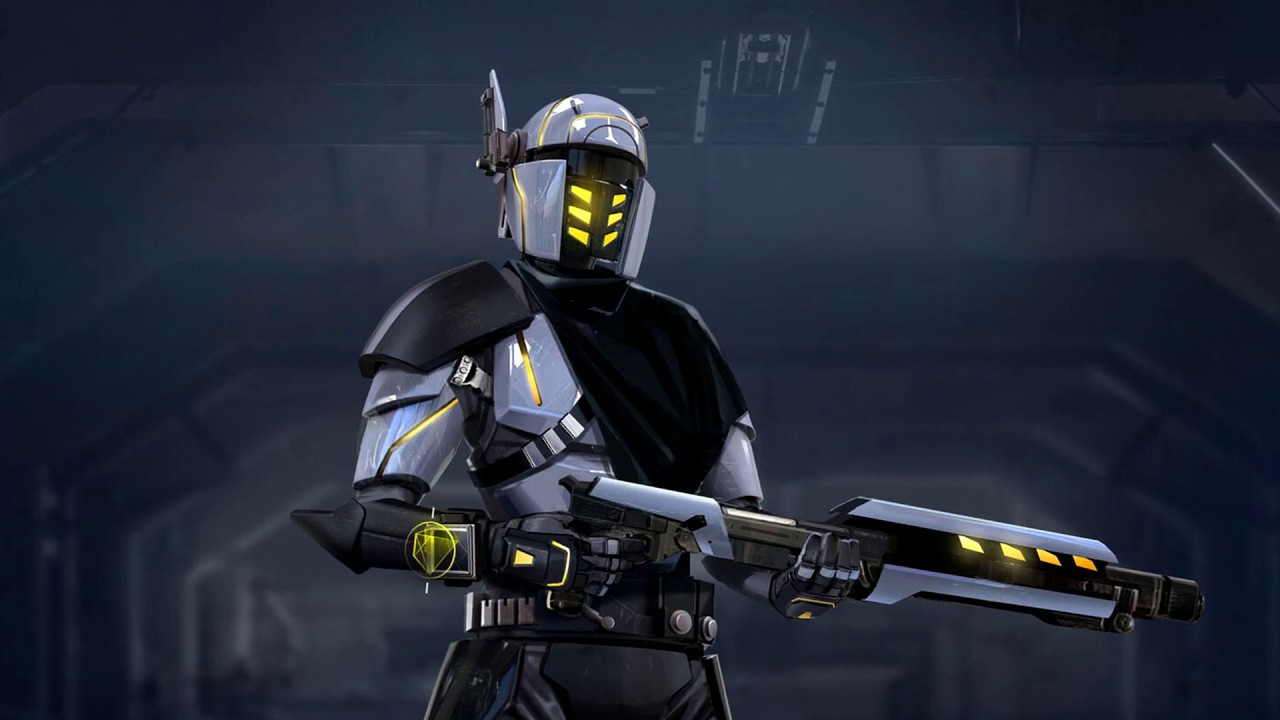 Similar Armor Sets
These armors have a very similar shape to the Cyber Agent armor set.
Cyber Agent Cloaked
More Bounty Hunter Armors
Xonolite Asylum
Eternal Battler Demolisher
Contract Hunter
Galvanized Manhunter
Unyielding Tracker's
Contract Hunter (alternate)
Mandalorian Seeker
Remnant Resurrected Bounty Hunter
Eternal Battler Boltblaster
Refurbished Scrapyard
CZ-13K Guerrilla
Right Price
More Bounty Hunter Armors
More Mandalorian Armors
Mandalore the Ultimate's
Electrum Onslaught
Charismatic Mandalorian's
Rohlan Dyre's
Mandalorian Hunter
Commander Vizla's
Mandalorian Seeker
TT-17A Hydra
Merciless Seeker's
Mandalorian Enforcer
Mandalore the Indomitable's
Quadranium Asylum
More Mandalorian Armors
More Animated Armors
Voltaic Sleuth
Casual Vandal
Series 808 Cybernetic Armor
Fortified Lacqerous
Dread Mystic
Righteous Mystic
Keeper of Iokath's
Galvanized Manhunter
Dynamic Sleuth
Dark Disciple
Battlefield Technician's
Potent Champion
More Animated Armors
Outfit Database ID: 2279 - Added: 2020-04-21 20:12:33 - Opposite: 0 - Identical: 0 - Similar: 2279
Like this

guide?Pledge to support Swtorista videos, guides and lists!
✚ Support with Patreon
✚ Support with YouTube
✚ Support with Twitch
In return, get:
Discord
50+ Lore Readings
Ensure future of guides!