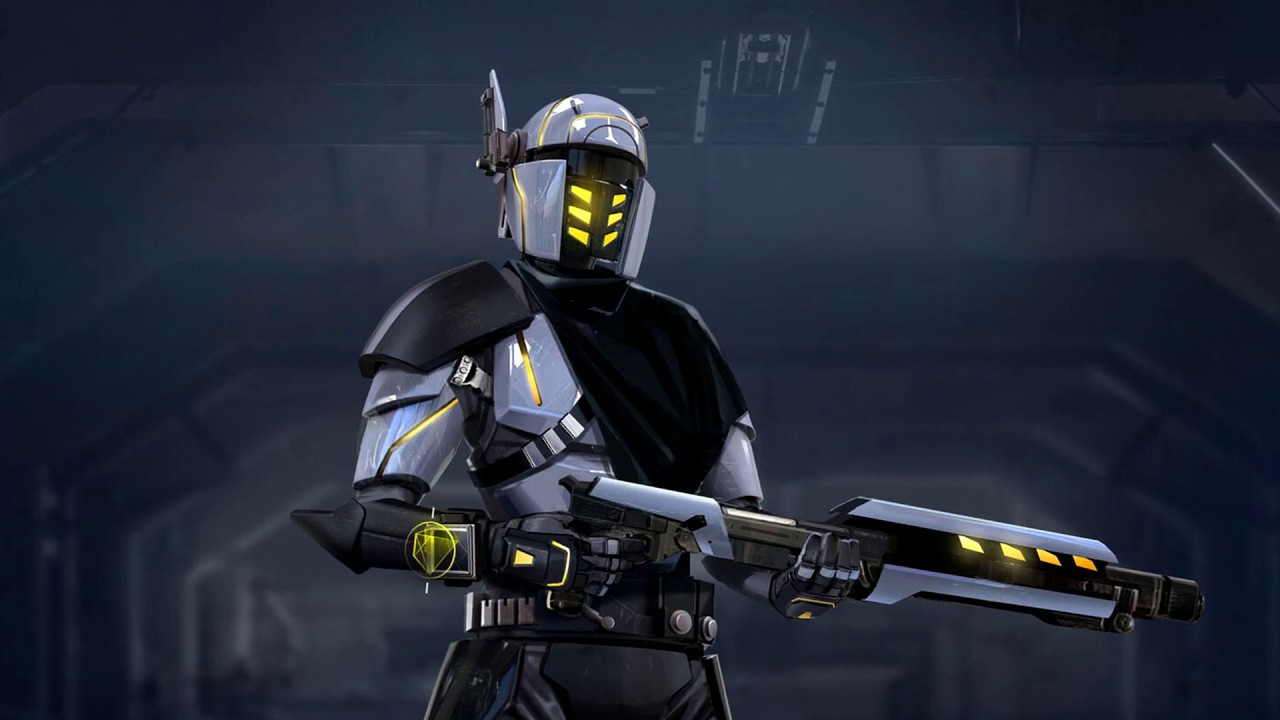 Similar Armor Sets
These armors have a very similar shape to the Cyber Agent armor set.
Cyber Agent Cloaked
More Bounty Hunter Armors
Wasteland Raider's
Remnant Dreadguard Bounty Hunter
Phobium Onslaught
Outer Rim Hunter's
War Hero Combat Tech
Refurbished Scrapyard
Hardguard (Imperial)
Electrum Onslaught
Bounty Tracker
Stalker's
Cybernetic Pauldron
Forgemaster
More Bounty Hunter Armors
More Mandalorian Armors
Quadranium Asylum
Mandalore the Indomitable's
Cassus Fett's
Rohlan Dyre's
Mandalorian Stormbringer
Shae Vizla's
Commander Vizla's
Remnant Yavin Bounty Hunter
Mandalorian Enforcer
Mandalorian Tracker's
Mandalore the Preserver's
Merciless Seeker's
More Mandalorian Armors
More Animated Armors
Aggressive Treatment
Hazardous Physician
Mandalorian Stormbringer
Hoth Defender's
Voltaic Vandal
Keeper of Iokath's
Furious Gladiator
Series 917 Cybernetic
Series 505 Cybernetic
Battleworn Engineer's
Bionic Raider
Relentless Hunter's
More Animated Armors
Outfit Database ID: 2279 - Added: 2020-04-21 20:12:33 - Opposite: 0 - Identical: 0 - Similar: 2279
Like this

guide?Pledge to support Swtorista videos, guides and lists!
✚ Support with Patreon
✚ Support with YouTube
✚ Support with Twitch
In return, get:
Discord Chat
50+ Lore Readings
Ensure future of guides!
✚ Support with Merch
Sci-fi & Fantasy inspired pins
Real-life collector items
Beautiful, check!