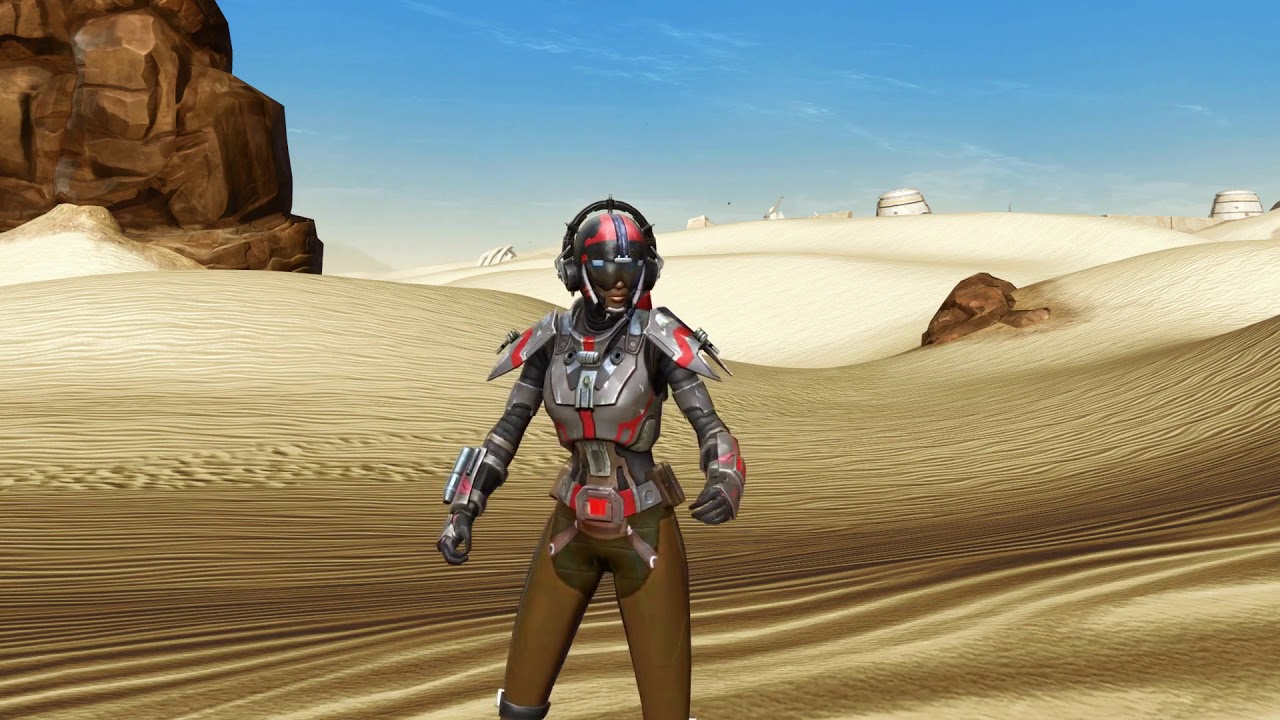 Have a suggestion or correction? A volunteer can help update the website! To report an issue, go to the Swtorista Website Discord and post your report as a single message in the #report-issue channel. You will need to make a free Discord account.
Similar Armor Sets
These armors have a very similar shape to the Contractor's armor set.
Classic Contractor's
CZ-5 Armored Assault Harness
Tempered Laminoid
Xonolite Asylum
Ciridium Asylum
Concealed Hunter
More Bounty Hunter Armors
War Hero Eliminator
Unyielding Tracker's
Right Price
Dark Legionnaire's
Battlemaster Combat Tech
War Hero Eliminator (Rated)
Mythosaur Hunter
Lacqerous Mesh
Vile Hunter's
Hardguard (Imperial)
Hunter's Renowned
Battlemaster Supercommando
More Bounty Hunter Armors
More Gray Armors
Destroyer
Sith Raider
Commander Vizla's
Scout Trooper
TD-17A Imperator
Core Miners
Sorcerer Adept
Deep Cover Operative's
Eternal Commander MK-3 Enforcer
Enhanced Assailant's
Dynamic Brawler's
Fortified Phobium
More Gray Armors
More Light Pants Armors
Hazardous Physician
Sith Dueling
Rune Seeker's
Battlemaster Vindicator
Titanium Asylum
Eternal Commander MK-15 Survivor
Theron Shan's
Revered Huntmaster's
War Hero Supercommando (Rated)
Relaxed Jumpsuit
Agile Sharpshooter
Remnant Yavin Smuggler
More Light Pants Armors
Outfit Database ID: 829 - Added: 0000-00-00 00:00:00 - Opposite: 0 - Identical: 0 - Similar: 829
Like this

guide?Pledge to support Swtorista videos, guides and lists!
✚ Support with Patreon
✚ Support with YouTube
✚ Support with Twitch
In return, get:
Discord Chat
50+ Lore Audio Readings
Ensure future of guides!