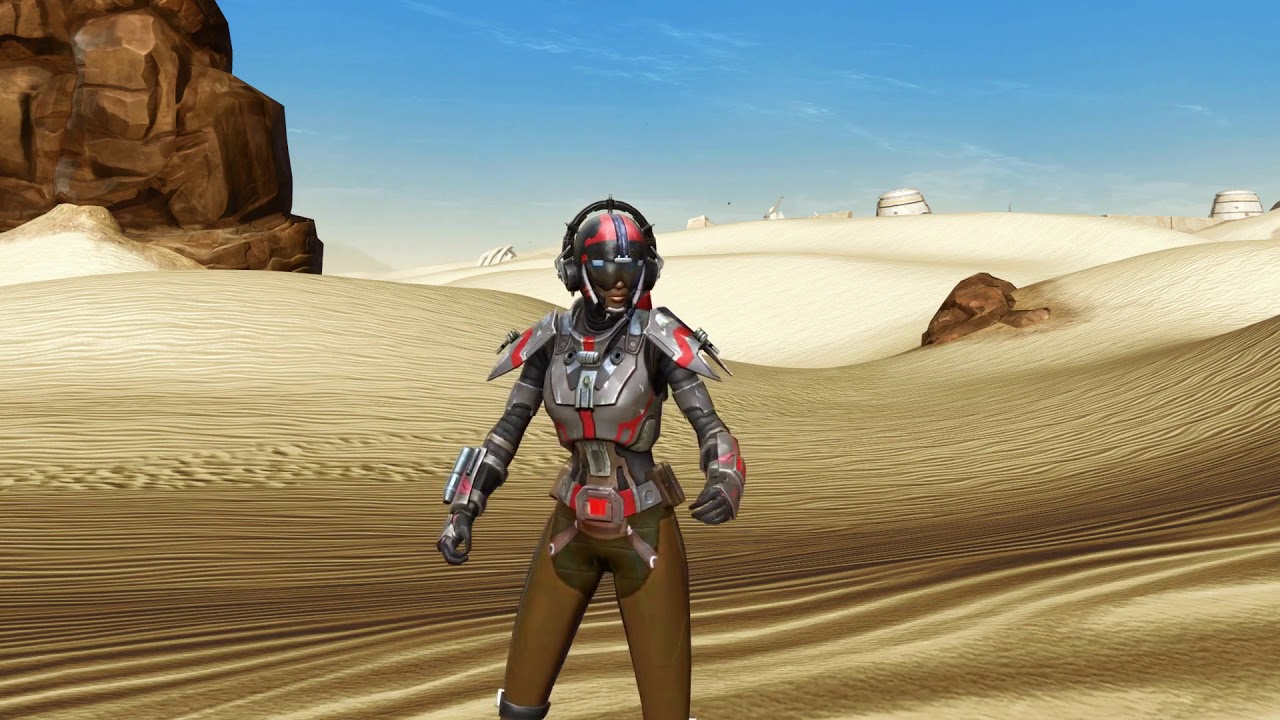 Have a suggestion or correction? A volunteer can help update the website! To report an issue, go to the Swtorista Website Discord and post your report as a single message in the #report-issue channel. You will need to make a free Discord account.
Similar Armor Sets
These armors have a very similar shape to the Contractor's armor set.
Classic Contractor's
CZ-5 Armored Assault Harness
Tempered Laminoid
Xonolite Asylum
Ciridium Asylum
Concealed Hunter
More Bounty Hunter Armors
Quadranium Asylum
Guard Captain's Chestplate
Remnant Underworld Bounty Hunter
Hutt Cartel
Plastiplate (Imperial)
Powered Exoguard
Merciless Seeker's
Hunter's Renowned
Right Price
Terenthium Asylum
GSI Tactical
Hydraulic Press
More Bounty Hunter Armors
More Gray Armors
Destroyer
Rectified Brawler's
Reinforced Diatium
Intelligence Agent's
Frenzied Warrior's
Nimble Brawler's
Tulak Hord's
Eternal Commander MK-3 Field Medic
Series 858 Cybernetic Armor
Series 616 Cybernetic
Ablative Laminoid
Titanium Onslaught
More Gray Armors
More Light Pants Armors
Resilient Polyplast
Czerka Executive's
Hutt Cartel
Fortified Lacqerous
Calo Nord's
Initiate
Plastiplate (Imperial)
Mandalorian Hunter
Defiant Mender MK-26 (Armormech) (Republic)
Plasteel Battle
Columi Enforcer (Rep)
Contraband Runner
More Light Pants Armors
Outfit Database ID: 829 - Added: 0000-00-00 00:00:00 - Opposite: 0 - Identical: 0 - Similar: 829
Like this

guide?Pledge to support Swtorista videos, guides and lists!
✚ Support with Patreon
✚ Support with YouTube
✚ Support with Twitch
In return, get:
Discord Chat
50+ Lore Audio Readings
Ensure future of guides!