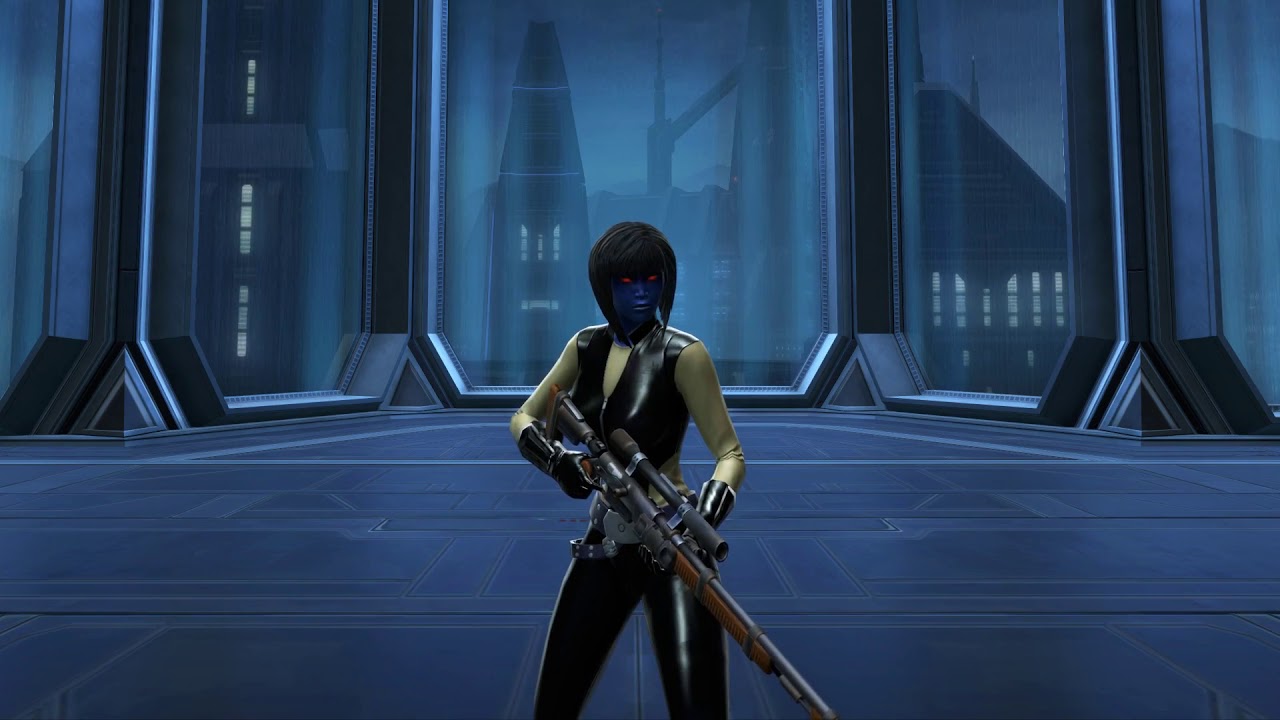 Have a suggestion or correction? A volunteer can help update the website! To report an issue, go to the Swtorista Website Discord and post your report as a single message in the #report-issue channel. You will need to make a free Discord account.
Similar Armor Sets
These armors have a very similar shape to the Concealed Bodysuit armor set.
RV-03 Speedsuit
Revealing Bodysuit
More Bodysuit Armors
Wandering Disciple's
Classic Spymaster's Auxiliary
Rectified Brawler's
Berserker
Sith Dueling
Battleworn Engineer's
Plasteel Battle
Intelligence Agent's
Polyplast Ultramesh
Frontline Slicer
Imperial Cadet's
Nimble Brawler's
More Bodysuit Armors
More Smuggler Armors
Eternal Brawler Mender's
Black Vulkar Swooper
Taskmaster's
Restored Columi Smuggler's
Kingpin
Precise Targeter
Mission Vao's
Battlemaster Field Medic
Eternal Commander MK-3 Warleader
Port Nowhere Mobster's
Emergency Responder's Overcoat
Iokath MK-5 Combat Medic
More Smuggler Armors
More Imperial Agent Armors
Defiant Mender MK-16 (Armormech)
Vandinite Onslaught
Hooligan
Established Foothold
Scout
Quadranium Onslaught
Eternal Conqueror Mender
Sniper Elite
TD-07A Panther
War Hero Field Medic
Agent's Renowned
Advanced Slicer
More Imperial Agent Armors
More Black Armors
Dark Seeker's
Juggernaut's Renowned
Blue Scalene
Empowered Restorer
Despot's
Ottegan Aegis
Phantom
Iokath Annihilator
Elegant Dress
The Undying
Shadowsilk Force Expert's
Remnant Resurrected Knight
More Black Armors
More Light Pants Armors
Eternal Commander MK-15 Eliminator
Supreme Inquisitor
Midnight Racer's
Imperial Admiral's
Frontline Slicer
B-200 Cybernetic
Tranquil Mystic's
Battlemaster Force-Master
Two sets I accidently mixed together
Dynamic Sleuth
Remnant Resurrected Agent
Primeval Stalker's
More Light Pants Armors
Outfit Database ID: 826 - Added: 0000-00-00 00:00:00 - Opposite: 0 - Identical: 0 - Similar: 1246
Like this

guide?Pledge to support Swtorista videos, guides and lists!
✚ Support with Patreon
✚ Support with YouTube
✚ Support with Twitch
In return, get:
Discord Chat
50+ Lore Audio Readings
Ensure future of guides!