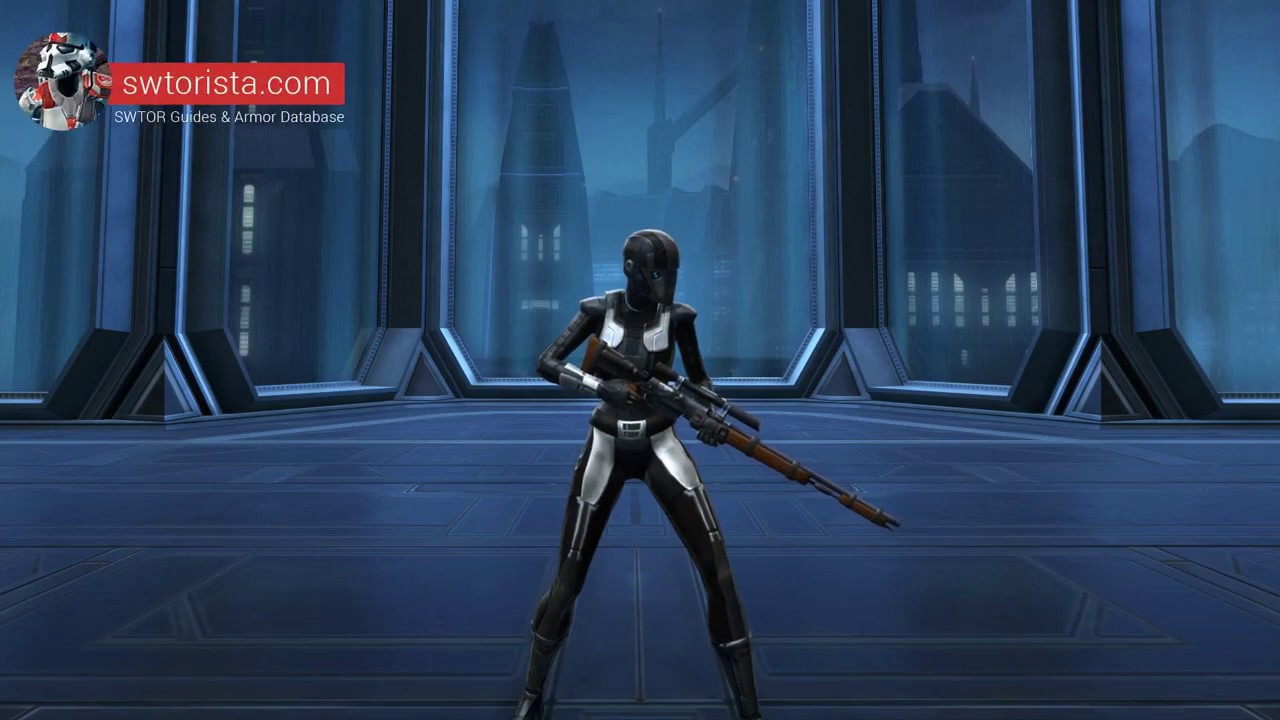 Similar Armor Sets
These armors have a very similar shape to the Classic Despot's armor set.
Despot's
More Imperial Agent Armors
CZ-27K Stealth Ops Suit
Polyplast Battle
Tactician
Taskmaster's
TD-07A Panther
Intelligence Agent's
Precise Targeter
Hooligan
Plasteel Battle
Spymaster's Auxiliary
Vandinite Onslaught
Xonolite Onslaught
More Imperial Agent Armors
More Black Armors
Concealed Bodysuit
Mullinine Onslaught
Shadowsilk Force Expert's
Frenzied Instigator
Classic Phantom
Darth Malgus's
Remnant Dreadguard Agent
Battlemaster Weaponmaster
Fallen Defender's
Overwatch Sentry
Remnant Resurrected Agent
Marka Ragnos's
More Black Armors
More Light Pants Armors
Perfect Form
THORN Sanitization
Fortified Electrum
War Hero Field Medic (Rated)
Columi Survivor (Rep)
Reinforced Battle
Street
Corellian Councillor
Professional
Citadel Mender
Eternal Commander MK-15 Field Medic
Columi Vindicator (Rep)
More Light Pants Armors
Outfit Database ID: 817 - Added: 0000-00-00 00:00:00 - Opposite: 0 - Identical: 203 - Similar: 817
Like this

guide?Pledge to support Swtorista videos, guides and lists!
✚ Support with Patreon
✚ Support with YouTube
✚ Support with Twitch
In return, get:
Discord
50+ Lore Readings
Ensure future of guides!