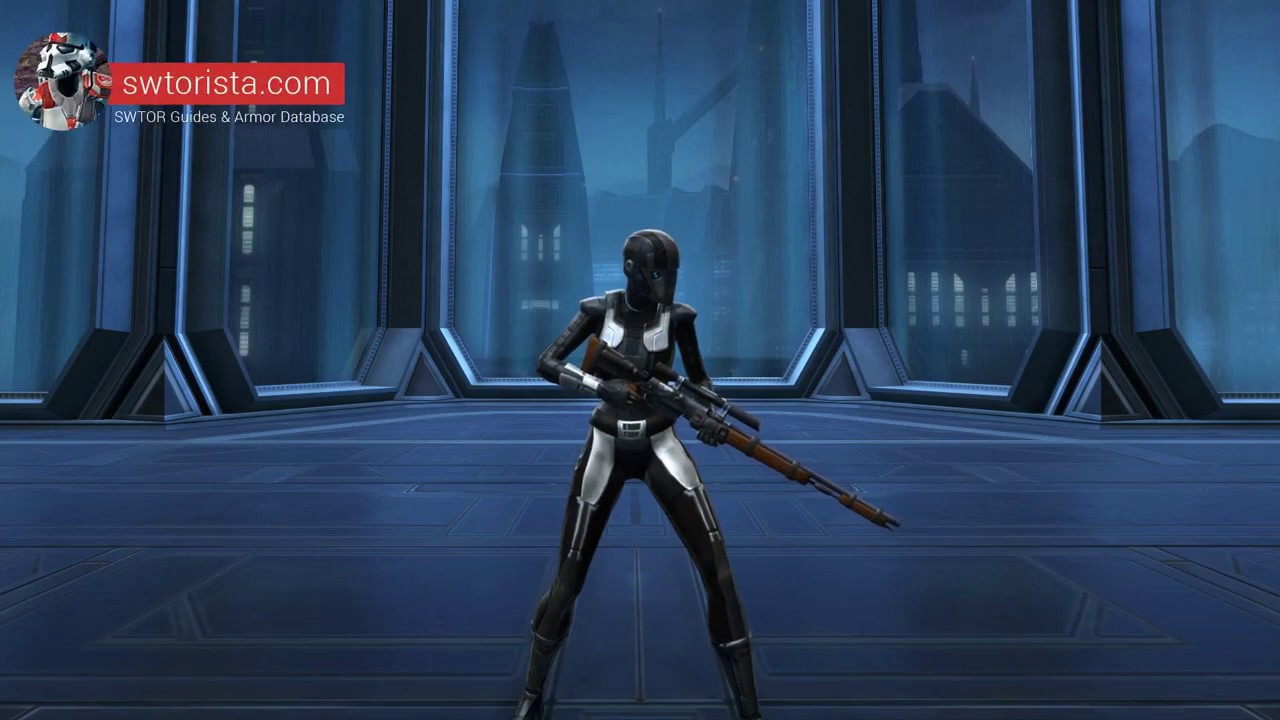 Have a suggestion or correction? A volunteer can help update the website! To report an issue, go to the Swtorista Website Discord and post your report as a single message in the #report-issue channel. You will need to make a free Discord account.
Similar Armor Sets
These armors have a very similar shape to the Classic Despot's armor set.
Despot's
More Imperial Agent Armors
Xonolite Onslaught
Probe Tech
Silent Ghost's
Hooligan
Exarch Mender MK-26 (Armormech)
Established Foothold
Vandinite Onslaught
Plasteel Battle
Battlemaster Field Medic
CZ-27K Stealth Ops Suit
Remnant Dreadguard Agent
Authority
More Imperial Agent Armors
More Black Armors
Saber Marshal
Shadow Disciple's
Concealed Bodysuit
Frenzied Instigator
Warlord Elite
Malgus Reborn
Red Scalene
Eternal Battler Med-Tech
Dramatic Extrovert's
Battlemaster War Leader
Nightlife Socialite
Battlemaster Weaponmaster
More Black Armors
More Light Pants Armors
Frasium Onslaught
Imperial Pilot
Reinforced Diatium
War Hero Force-Mystic (Rated)
Inscrutable Pursuer's
War Hero Combat Tech (Rep)
Blade Tyrant
Columi Eliminator (Rep)
War Hero Vindicator
Trailblazer's
Sly Operator's
Republic Trooper
More Light Pants Armors
Outfit Database ID: 817 - Added: 0000-00-00 00:00:00 - Opposite: 0 - Identical: 0 - Similar: 817
Like this

guide?Pledge to support Swtorista videos, guides and lists!
✚ Support with Patreon
✚ Support with YouTube
✚ Support with Twitch
In return, get:
Discord Chat
50+ Lore Audio Readings
Ensure future of guides!