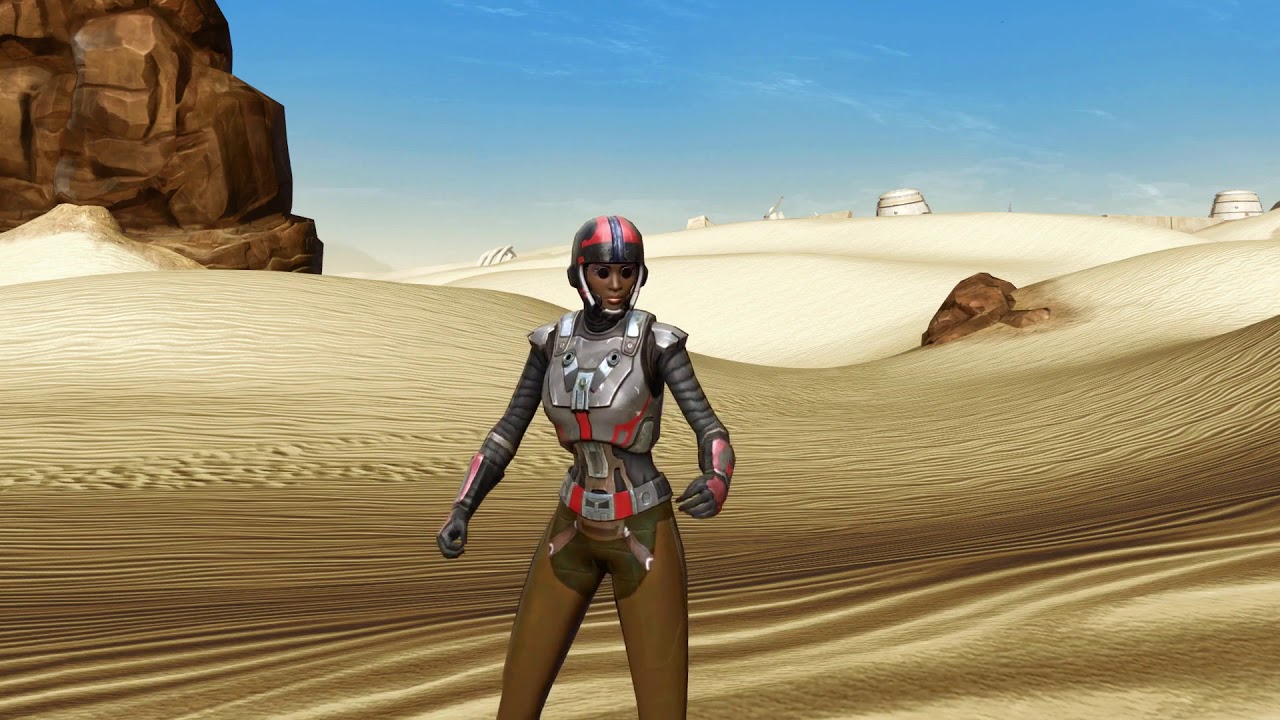 Have a suggestion or correction? A volunteer can help update the website! To report an issue, go to the Swtorista Website Discord and post your report as a single message in the #report-issue channel. You will need to make a free Discord account.
Similar Armor Sets
These armors have a very similar shape to the Classic Contractor's armor set.
Contractor's
CZ-5 Armored Assault Harness
Tempered Laminoid
Xonolite Asylum
Ciridium Asylum
Concealed Hunter
More Bounty Hunter Armors
Professional
TD-17A Imperator
Trainee
Tythian Disciple's
Sand People Pillager
War Hero Combat Tech (Rated)
Relentless Insurgent's
Bolted (Imperial)
Primeval Stalker's
Dense Cuirass (Imperial)
Remnant Resurrected Bounty Hunter
Stalker's
More Bounty Hunter Armors
More Gray Armors
Synthleather Jacket (Imperial)
Imperial Huttball Home Uniform
Battlefield Commander's
Strategist
Emperor's Mantle
BK-0 Combustion Armor
Remnant Dreadguard Bounty Hunter
Eternal Commander MK-3 Warleader
Dynamic Vandal
Eternal Commander MK-3 Weaponmaster
Fortified Electrum
Holoshield Trooper
More Gray Armors
More Light Pants Armors
Polyplast Battle
Hailstorm Brotherhood
War Hero Vindicator
Ulgo Statesman
Ciridium Onslaught
Civilian Pilot
Daring Rogue's
Tulak Hord's
Eternal Battler Targeter
Series 917 Cybernetic
Campaign Eliminator (Rep)
Escape Artists
More Light Pants Armors
Outfit Database ID: 816 - Added: 0000-00-00 00:00:00 - Opposite: 0 - Identical: 0 - Similar: 829
Like this

guide?Pledge to support Swtorista videos, guides and lists!
✚ Support with Patreon
✚ Support with YouTube
✚ Support with Twitch
In return, get:
Discord Chat
50+ Lore Audio Readings
Ensure future of guides!