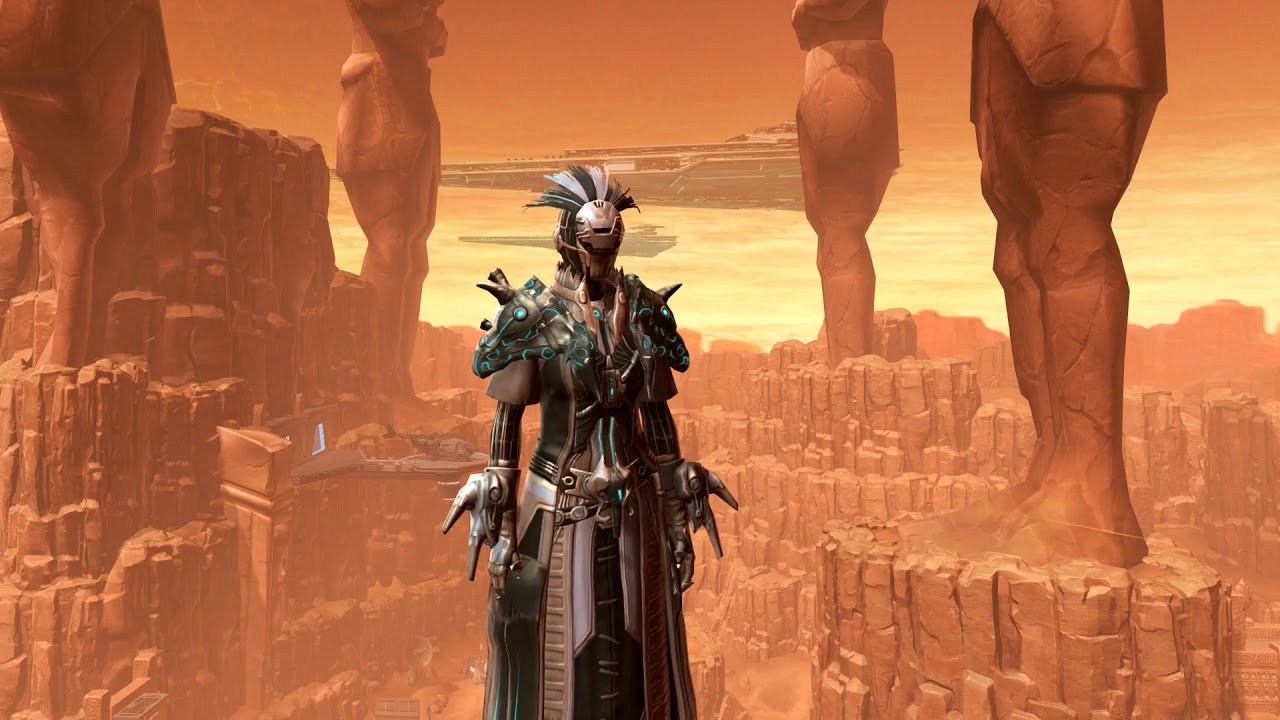 Have a suggestion or correction? A volunteer can help update the website! To report an issue, go to the Swtorista Website Discord and post your report as a single message in the #report-issue channel. You will need to make a free Discord account.
Similar Armor Sets
These armors have a very similar shape to the Amended Mystic's armor set.
Ceremonial Mystic's
Chaotic Force-Master's
Battlemaster Stalker
Battlemaster Survivor
More Sith Inquisitor Armors
Malevolent Interrogator
Remnant Arkanian Inquisitor
Classic Phantom
Decelerator
Initiate
Hypercloth Force Expert's
Feral Visionary
Dire Overlord's Vestments
Exarch Onslaught MK-26 (Armormech)
Death Knell
Lashaa Aegis
Dark Acolyte
More Sith Inquisitor Armors
More Blue Armors
Righteous Harbinger
Xonolite Asylum
RD-07A Viper
Tau Idair
Heartless Pursuer
Blue Scalene
GSI Tactical
Mercenary Slicer's
Charged Peacemaker
Cunning Statesman's
War Hero Combat Tech
Fortified Defender
More Blue Armors
More Gray Armors
Agile Sharpshooter
Scout Trooper
Commander Vizla's
Enhanced Assailant's
Eternal Commander MK-3 Weaponmaster
Saberist's Body Armor
Rectified Brawler's
BK-0 Combustion Armor
TD-07A Panther
Sith Hermit's
Warrior
Resilient Lacqerous
More Gray Armors
Outfit Database ID: 762 - Added: 0000-00-00 00:00:00 - Opposite: 0 - Identical: 0 - Similar: 810
Like this

guide?Pledge to support Swtorista videos, guides and lists!
✚ Support with Patreon
✚ Support with YouTube
✚ Support with Twitch
In return, get:
Discord Chat
50+ Lore Audio Readings
Ensure future of guides!